DISCOVER NEW YORK CITY'S CYCLING CULTURE
A FRESH CYCLING EXPERIENCE
RUBBER N' ROAD is a community-driven, socially responsible performance brand based in the heart of New York City. The brand is focused on providing cyclists with rare, responisbly-made products, and exceptional experiences. RUBBER N' ROAD features RUBBER N' ROAD New York and RNRNYC™ products while partnering with other like-minded global cycling brands which offer unique and individualistic perspectives on the sport of cycling, a commitment to sustainability, and an obsession with being the best at what they do. These partners include FESTKA and REPETE bikes, KASK helmets, KOO sunglasses, DMT shoes, and others. Over 98% of products sold at RUBBER N' ROAD are made in Europe or North America.
RUBBER N' ROAD New York is an advanced R&D brand and innovation powerhouse dedicated to developing the performance apparel of tomorrow. Utilizing next-generation materials and focusing on manufacturing at our NYC atelier to maintain our proprietary technologies, the brand celebrates elegant, yet bold aesthetic vocabulary. The majority of RUBBER N' ROAD New York products are developed and produced within a 2-mile radius from our New York headquarters.
Inspired by NYC's rich visual culture and powered by a global community. The RNRNYC™ brand offers race-ready apparel for a new generation of riders. Made in Europe.
Gil Lavi and Max Davis founded RUBBER N' ROAD in the midst of the COVID-19 pandemic. After years of experience working for a number of large brands in the cycling industry on developing and marketing the next generation of cycling gear, the two New Yorkers felt that it was time to launch the RUBBER N' ROAD brand. From the beginning, the goal was to serve the New York cycling community with outstanding service, while sharing New York's cycling culture with the world. Where Gil channels the pulse and creativity of the global cycling community, Max is a connoisseur of New York road cycling, born in the city just steps from Central Park, and helped develop many regional cyclists throughout the years. Together, they are crafting a unique cycling experience that was not previously available in New York City.
With RUBBER N' ROAD, Gil and Max decided to bring a fresh alternative to the cycling industry's habit of using glittery paint jobs to cover up less-than-ideal supply chains and products. Instead, they decided to focus on crafting exceptional experiences and bespoke products while partnering with emerging, independent cycling brands that are responsible for their own manufacturing processes and product development.
Gil and Max joined the cycling industry to inspire people about the sport of road cycling and gravel riding. This journey continues with RUBBER N' ROAD, where the focus is on providing the cycling community with personal concierge service and curated products to elevate your ride.
NEXT LEVEL CUSTOMER SERVICE
To provide our clients with the level of service we've always dreamt about, we offer 1:1 concierge services. Our team will listen to your needs, consult, and together help you achieve a smooth experience shopping and riding with RUBBER N' ROAD. We're committed to setting you up for a world class cycling experience.
SUSTAINABILITY COMMITMENT

We are passionate about cycling in beautiful and natural environments. Sustainability actually matters to us. To keep true to our word, we don't only carry the world's most innovative, sustainable cycling apparel brands. We also do everything in our power to decrease our carbon footprint. From using carbon neutral delivery services whenever possible, to keeping packaging light and small, our commitment to the environment is comprehensive. There's no better place for us to ride bikes after all.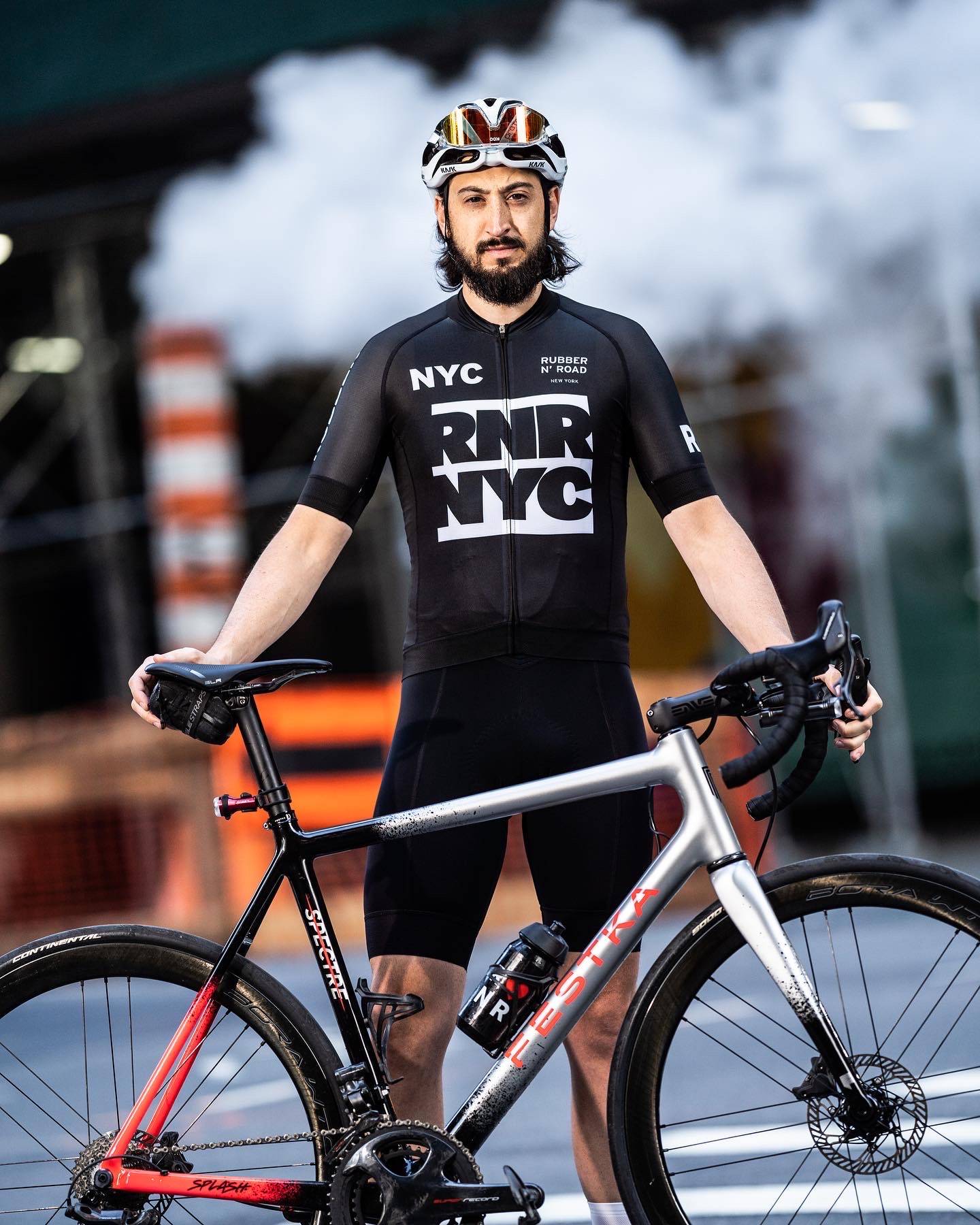 Our team has been building the local New York City cycling community for years. With RUBBER N' ROAD, we can now serve the nation's most diverse cycling community better than ever. Many of our products are available for same-day shipping in New York City. Bike demos are available through our concierge service.
Locally authentic, inclusive, and community based. RUBBER N' ROAD was born out of the New York cycling community for the benefit of the New York cycling community.