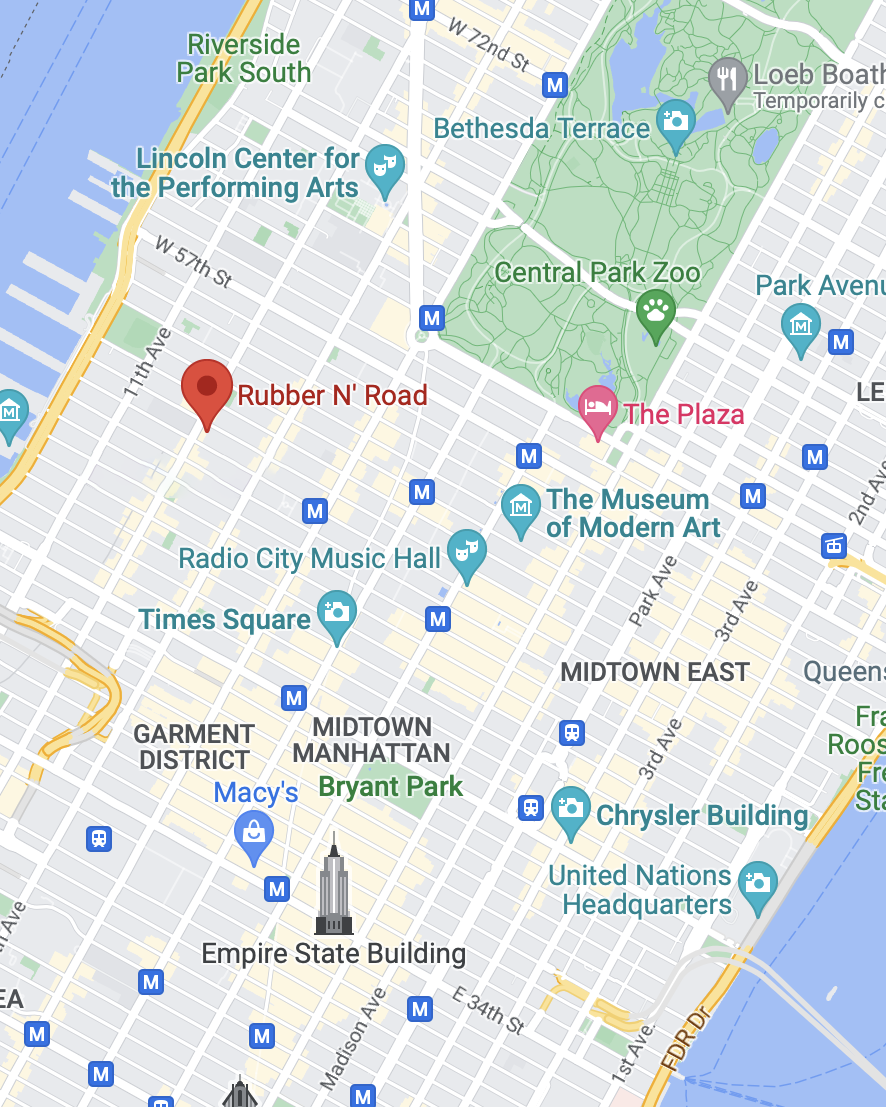 NYC FLAGSHIP
RUBBER N' ROAD
Address: 
466 W 51st St, New York, NY 10019
Hours: 
Monday: Closed
Tuesday - Friday: 12 PM - 7 PM
Saturday - Sunday: 11 AM - 5 PM
Around the World
Global Retail Partners
We are proud to partner with boutique retail partners from around the globe who share our commitment to quality, craftsmanship, and sustainability. We work closely with our partners to provide the global RUBBER N' ROAD community an up-to-date offering of our collections. Discover RUBBER N' ROAD at one of the boutiques below.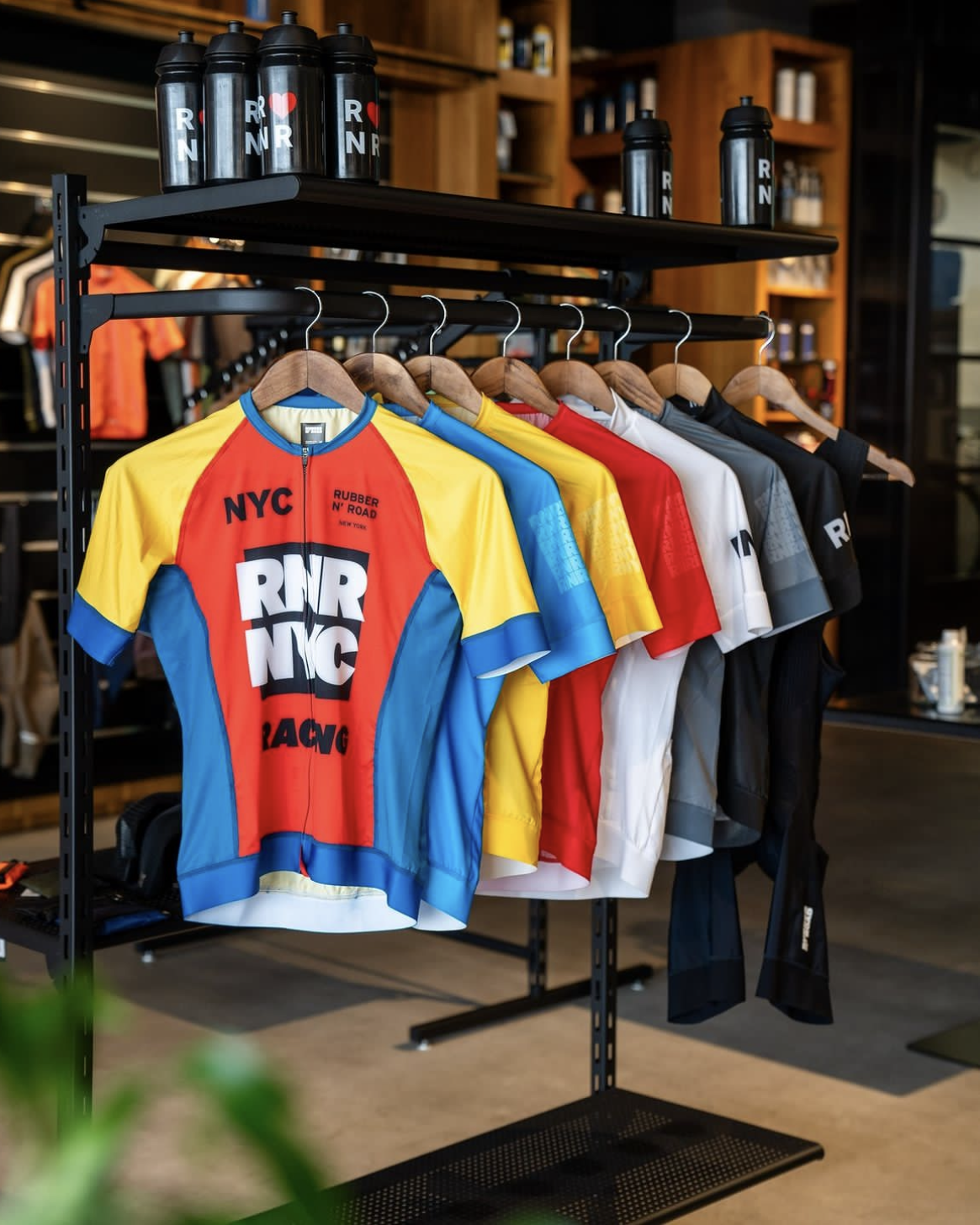 DUBAI, UAE
PEDAL.CC
Manama Street, Ras Al Khor, Dubai, UAE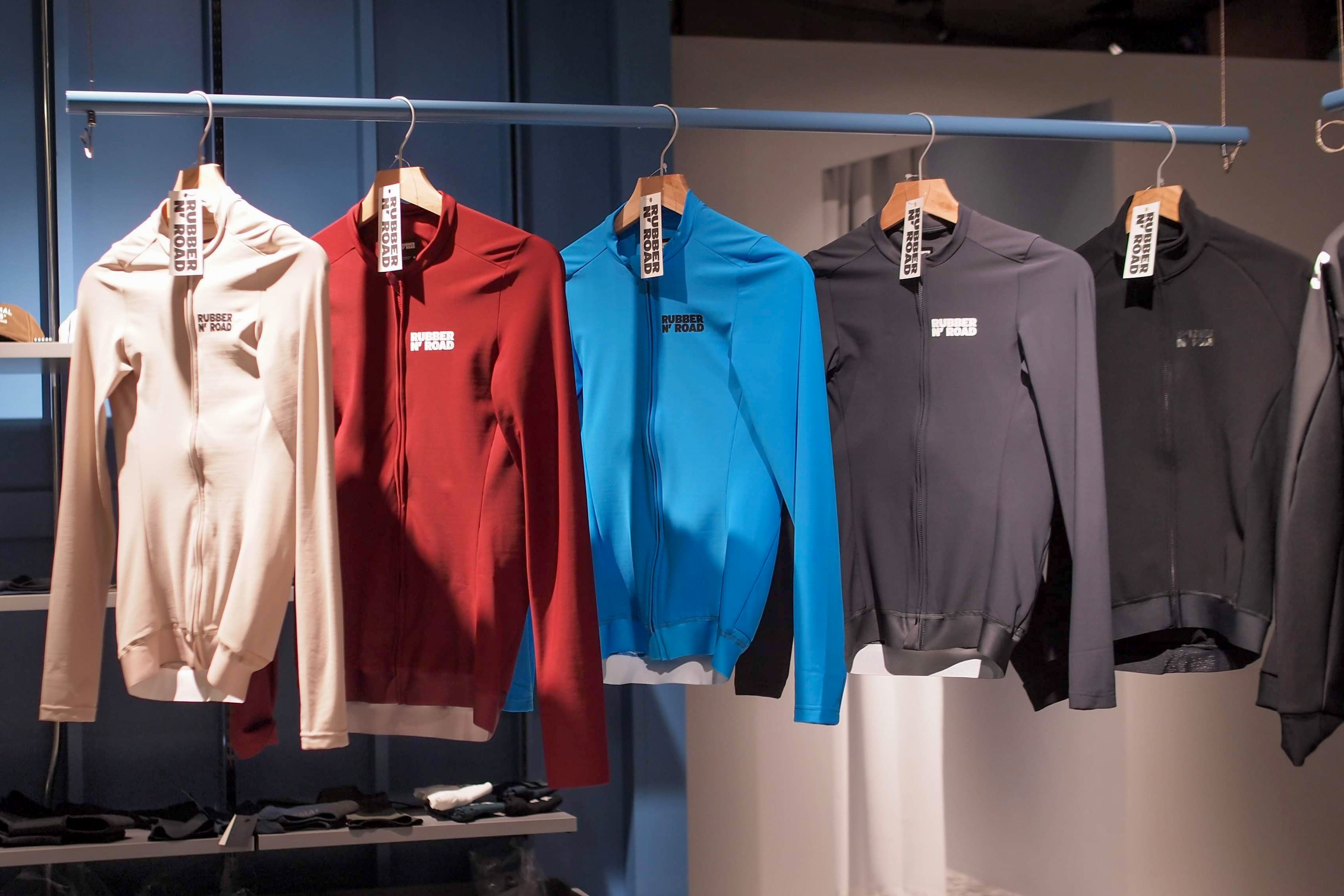 OSAKA, JAPAN
RAPPORT
〒531-0073
大阪府 大阪市北区
本庄西 2丁目12-9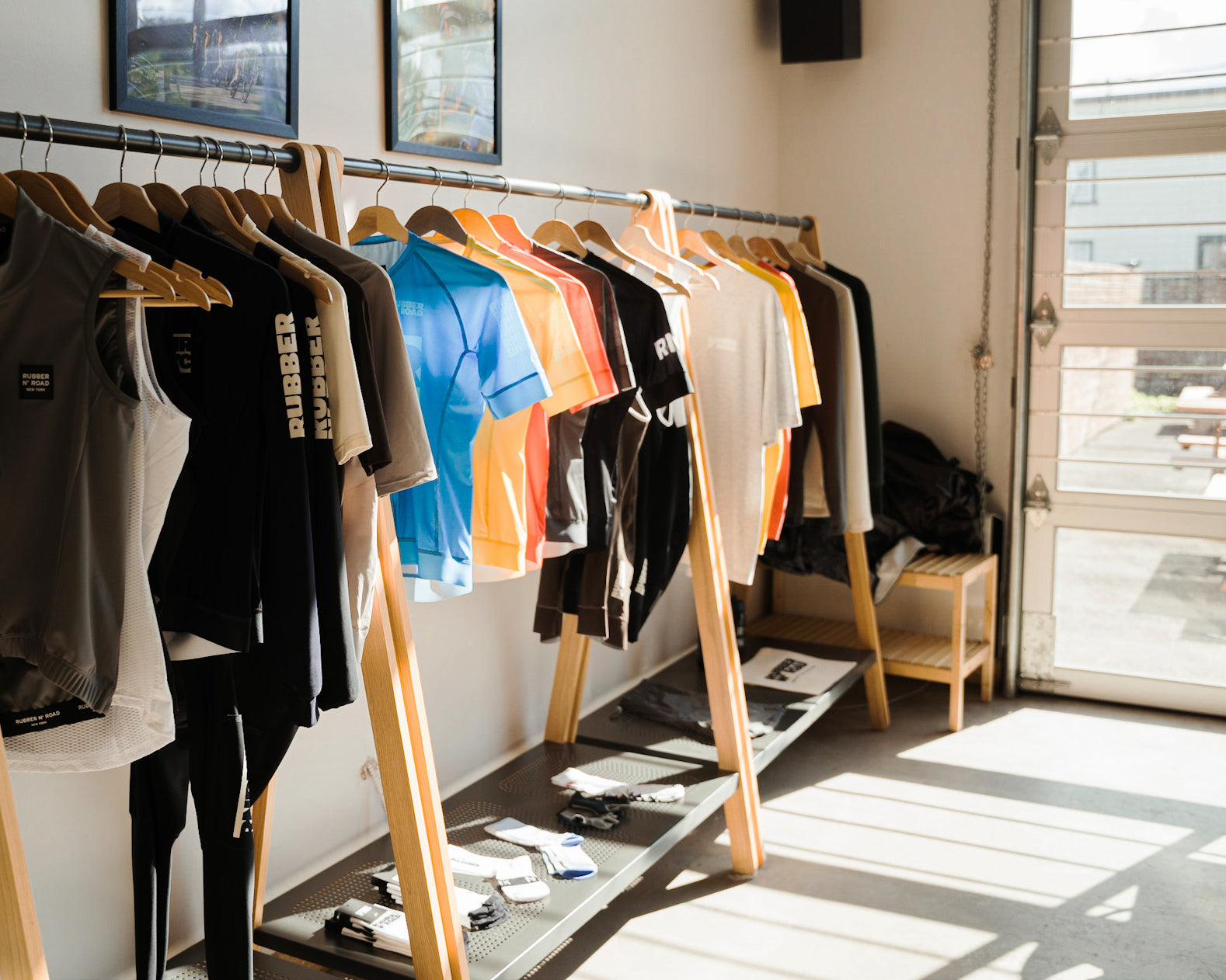 QUÉBEC CITY, CANADA
VELO CARTEL
367 Rue Soumande, Québec, QC G1M 1A5, Canada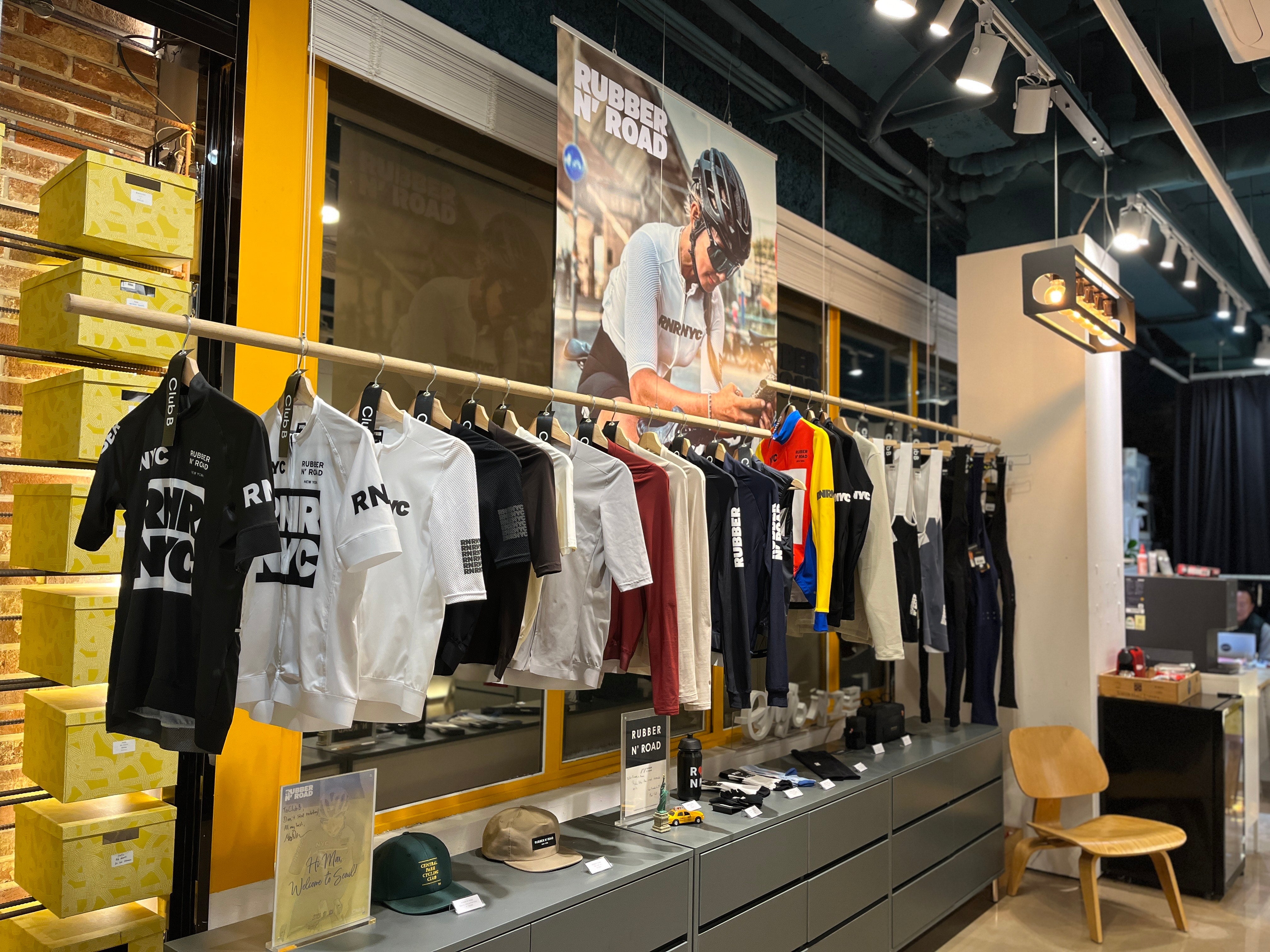 SEOUL, KOREA
CLUB B
6 Apgujeong-ro 2-gil, Suite #109, 06027 Gangnam-gu, Seoul, South Korea