BIKEPACKING THROUGH VERMONT'S GREEN MOUNTAIN NATIONAL FOREST.
Cyclists climb up mountains to feel what it's like to get to the top of the world. It's a sport rooted in a desire for self-improvement, and confronting one's own physical and mental limits. Then, when you reach the top of the climb, out of the woods, the entire world seems to suddenly open up. A view like no other comes to life, with a composition of clouds, sky, and wind that nobody else will ever see again, and you know you made it here by yourself. 
In cycling, the sport's most dramatic moments take place on great mountain passes. The French Col's and the Italian Passo's. Names like the Col du Tourmalet, the Col du Galibier and the Alpe d'Huez would ignite the imagination of anyone who ever watched the Tour De France. The sheer mention of Passo dello Stelvio, Passo di Gavia, and Passo del Mortirolo is enough to make an avid cycling fan think about the greatest riders of all time, battling against gravity. 
Summer is usually the time when cycling enthusiasts travel from across the world to try their own luck in Europe against these famous mountain passes. Until COVID-19 led to the closure of the skies, and the ban on Americans to enter Europe, that's what was also on my mind. Yet our new reality meant that adventure had to be found nearer rather than far. As a cyclist, it was time for me to experience something new in a familiar place, and to find inspiration by a tradition of discovery rather than traveling to the iconic.
Where in the Northeastern United States can we find a place that offers truly outstanding mountain passes? Vermont was the only place in mind. Vert-Mont (from French) literally means Green Mountain. The name speaks for itself, and the Green Mountain State offers 6 mighty mountain passes, colloquially referred to as Gaps. Remember that. The Italians have Passos, the French have Cols, and we have to ignite our cycling imagination and desire to climb by thinking about Gaps. 
After the cycling destination was chosen, the question we began with remained to be answered. How do you experience something completely new in a familiar place? Vermont isn't very far from New York. It's a place many New Yorkers, myself included, have visited countless times. My own memories extend from careening down Stratton Mountain's ski slopes as a child to racing a road bike up the Green Mountains in Killington Stage Race. The answer to the question was bikepacking: a 4-day self supported adventure on a bike through a challenging 265-mile route. This was a new way to experience both cycling, and Vermont.
Bikepacking is more than just riding a bike long distances. It's the process of discovering paths off the beaten trail, managing logistics, setting realistic expectations and responding to adversity. While all of these sound just like the work at a desk in New York, doing it on a bike in the woods creates a unique blend of careful planning and unexpected adventures. It's an experience that is both challenging and intriguing. There are always problems to solve on a bikepacking trip, and you're literally on the move while it's happening. The adventure and improvisation are what ignite the imagination.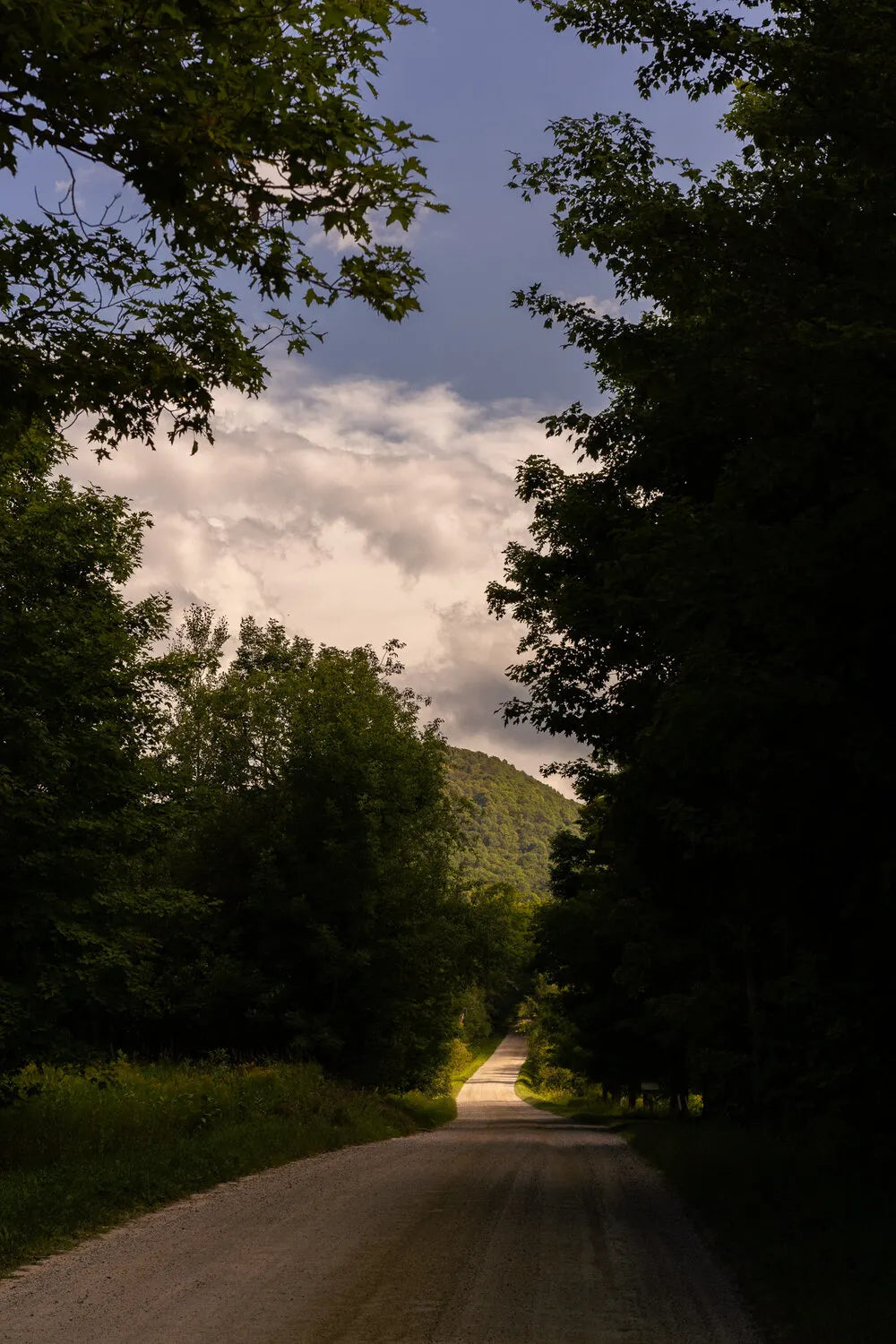 PLANNING THE RIDE
A 40-mile trip on Vermont's steep gravel roads, on a relatively lightweight gravel bike feels like riding 100 miles on the local 9W New York to Bear Mountain loop. To ride 265 miles in 4 days on a fully loaded gravel bike (weighing 50+ pounds), there needed to be the perfect plan. 
Stage one in planning the route was to use Google Maps to form a general outline of the start and end points. The start point was Londonderry, and the goal was to face Roxbury Gap, Lincoln Gap, and Brandon Gap, hopefully all three in one day. Once the mission to climb the Gaps was accomplished, the route had to travel South back to Londonderry, this time around on different roads. Once the initial outline was drawn, the most important task was to pinpoint possible locations to set up camp for each night, and identify food refuel stops. This is the stage where the perfect outline changes completely, and miles are added & omitted to meet the demands of reality. Another 20 miles a day to reach a campsite, another 10 miles to reach a food stop, and so on.  
Once the route was set, it was time for quality assurance. That's where looking at satellite imagery and spying on other riders who've already explored some of the area was about to pay off. Ride With GPS is a really easy tool for this. Bear in mind, you can do all the planning in the world. You will most certainly encounter obstacles and roads that exist on a map, but not in real life.
DAY 1 - LONDONDERRY TO EAST BARNARD
Fast forward to the grand départ. After packing the bags, squeezing every bit of air out of them, and installing them on the bike, I penned some trail notes and it was time to rock'n'roll. I said à bientôt to Londonderry, VT at around 9:00 am on Friday morning and kicked out the first few pedal strokes of this 265-mile journey.
It very quickly became apparent that every little bump on the Wahoo bike computer's elevation profile was a full-on proper climb. Tackling 15% gravel inclines one after another from the get go was unforgiving. Despite all that climbing, the route on the first day was beautiful enough for my mind to dull the pain in my legs. The struggle up the steep roads would be rewarded by jaw-dropping descents alongside mountain creeks that opened up to expansive rolling hills and farmlands for as far as the eye could see. The rollercoaster of the elevation profile produced a rollercoaster of pain, awe, smiles, and screams.
After 9 hours, 74 miles, and 9,200 ft of elevation gain, I rolled into the tiny village of East Barnard, VT, population: 947. The three-quarter mile hike up the hill to the lean-to in the Amity Pond Natural Area commenced. Some cows said "moo" on the way up and as my bike was pushed up through the mud, what must've been an 80-year old pickup truck being consumed by the riverbank exposed itself. After the steep hike-a-bike, the trail widened and revealed the lean-to (a 3-walled shelter for hikers). A stack of chopped firewood and some old newspapers for kindling was a welcome surprise. I pitched the tent, ran up through the woods to the overlook, heated up a delicious chicken and rice camping meal and got a fire going. At last, some peace, quiet and relaxation. But not for long though.
Directly above the fire pit, about 30 feet up in a tree, some crazy loud bird started calling away to his friends in the forest just as night fell. This "hoo-hoo-hoo-weeeeeeee" reverberated throughout the woods every 10 minutes for the next few hours. For a while, his friends replied in the distance. Then at around 11:00pm after the fire extinguished, I got into my tent and settled in. The winged creature in the tree persisted to put the call out, but none of his friends responded anymore, and I said "Hey man, I'm pretty sure all your friends are asleep now." Then dozed off.
DAY 2 - EAST BARNARD TO WASHINGTON
At 7:00am the next morning I awoke feeling rested and ready to rock the shortest of the 4 days. It's only 45 miles, they said. It'll be easy, they said. Wrong. Day 2 brought more climbs constructed by some evil trolls trying to rip cyclists' legs apart. In fact, the longest climb of the day, which I strangely had been looking forward to, was topped off by a Class 4 Road. 
"[In Vermont], road classes 1, 2 and 3 are required to be maintained by the town (or state) to be 'negotiable under normal conditions all seasons of the year by a standard manufactured pleasure car.' Therefore, we can assume that Class 4 roads are not maintained, and are therefore of questionable condition. In other words, excellent candidates for exploring on a dual sport motorcycle, high clearance 4x4, mountain bike, horse, or hiking boots." These were the words of the Vermont Road Classes Guide. 
The Class 4 road atop this towering climb was steep as hell, with massive mud puddles. It would've been extremely challenging for a standard gravel bike to negotiate, let alone a 50-pound loaded rig. Sweaty and surrounded by bugs buzzing, I dismounted and hiked with the sounds of ATV's screeching and firing in the distance. A few raindrops fell here and there, but there was no need for concern, it was merely a light drizzle.
At 5:30 pm, wet, cold and tired, I was desperate to get to my campsite and set up shop for the night. With 1.5 miles to go to Day 2's destination, the forest road that was supposed to lead to the campsite according to the map, did not exist. Not even remotely. It was time to map a bypass. There I was headed up into the woods on another Class 4 unmaintained gravel road that became way too thick and overgrown to get through. It was getting late, and I had just wasted a half hour bouncing around through the woods. It was time for bypass number two. This one worked, but the sizable moose droppings along the way should have raised a red flag.
After pedaling through the woods for a bit, the trail hung a right turn and passing through some mystical flowy singletrack with thick, thigh-high grass on either side, I was convinced that all the ticks in the State of Vermont were now attaching themselves to my legs. After half a mile, the woods opened up to a glorious clearing and the Wahoo signaled end of route. The sun was shining, the crickets chirping and not a human soul besides my own could be seen or heard for miles. Despite that fact, some very loud thuds and sounds emanated from the woods across the field. I knew I wasn't alone. The red flag is now officially raised. Remaining optimistic, I pitched my tent, heated up some Himalayan beans and lentils and settled into the forest, knowing full-well I was a humble and vulnerable visitor in a world I had zero control over.
As night fell, and stars began to reveal themselves one by one, the noises in the distance amplified. There was no reason to remain outside my tent in the middle of a buggy field, so I zipped myself inside the tent. I left the rain fly off so I could stare up into the expansive night sky that's often invisible in the great state of Bushwick. Beginning at around 9:00 pm, a dog barked incessantly in the distance, without pause. Creatures rustled in the dark woods surrounding the field, and I could hear the sound of trees being rustled and shaken by something far larger than a squirrel or chipmunk. In the solitude of the forest, staring up at the night sky, my heart rate increased and I was certain something undoubtedly larger, stronger, and infinitely more capable than me was lurking in the shadows. It was unnerving to become physically aware that I was no longer at the top of the food chain.
There are an estimated 7,000 black bears in the State of Vermont. Due to COVID-19, their access to food became more limited, and they became more daring. Bad news for tired cyclists sleeping alone in the woods. Yet bears are surprisingly very timid creatures. They are virtually silent as they travel and hunt through the forest, and are incredibly gifted at mobilizing without a trace. Bears rarely attack humans unless they're under immense stress, are completely starving, or something, like a dog, is present provoking them. In comparison to most animals in the forest, moose are massive, they make horses look like dogs. Moose are incredibly aggressive, territorial and give zero f's. They will charge you without cause or warning.
As I faded in and out of consciousness staring up the night sky, I heard animals rustling in seemingly every direction. The rustling became pronounced exactly in the direction of where I hung my bear bag, filled with freeze-dried chicken and rice, Welch's Fruit Snacks and Sour Haribo Gummy Bears. I kept thinking I'd rather have something go after my bear bag than my tent, with me inside. All of the sudden, from within the darkness and uncertainty of the forest, came the loudest, shrill scream I've heard in all my nights in the woods. This scream came from deep within its owner's soul. It was the sound something made in its final moments of life. This noise was immediately followed by loud thuds, and the sprinting footsteps of hooves that belonged to something certainly larger than a horse. Mind you these sounds were likely coming from over 100 yards away, but they were loud enough for me to be freaking the hell out. After a few moments: silence. My heart was beating through my mouth and I convinced myself that I would be next. After about a half hour of my eyes wide open, the exhaustion from the past two days of riding set in, and I fell asleep.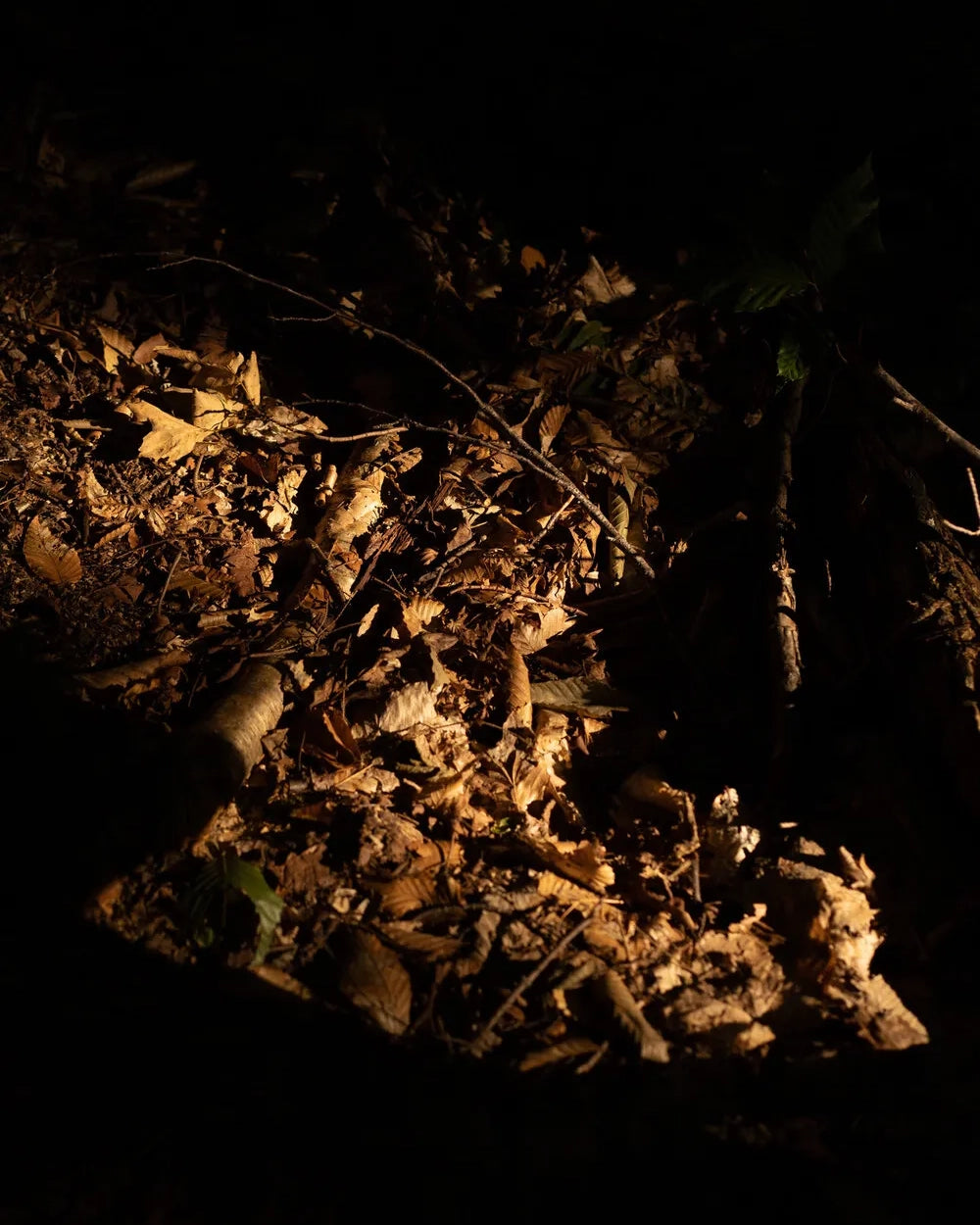 DAY 3 - WASHINGTON TO CHITTENDEN BROOK CAMPGROUND
At 5:00 am I was ready to get the hell out of Washington State Forest. I marched through the woods to my bear bag expecting it to be ripped to shreds with wrappers of my favorite gummies strewn across the forest floor. To my surprise however, the bear bag was intact. I took it down, got the bike loaded up, thanked the trees for their hospitality and got out of dodge. I rolled into Washington, Vermont around 7:00 am and set up shop at a picnic table outside the local elementary school. I unpacked my bags to let all my damp items dry out and heated up a breakfast scramble knowing full well that the most intense challenge of the route lay on the road directly ahead.
Day 3 of this route was created by a delusional madman, oh that's me. There were 75 miles ahead, with 9,500 feet of elevation gain. Today the plan to conquer 3 of the 6 mighty Vermont mountain gaps was about to come to fruition. Lincoln Gap was the highlight for the day. Featuring a 1-mile section at an average grade of 20%, it is considered to be the steepest paved mile in America. But Roxbury Gap was first on the menu. 2.2 miles at 9% average incline on gravel and stone views that make you feel like you are riding on a mini version of Mars. Being cautious not to let my heart rate drift too high, I made it up and over Roxbury Gap and into the long descent towards Warren, Vermont.
I housed a thick turkey sandwich at the Warren Country Store and procrastinated knowing that the unforgiving Lincoln Gap was next. It was the moment this trip was designed for. I saddled up and headed for it thinking to myself, how bad could it be?Very, very bad, is how bad it could be. I've ridden road bikes since I was 13 years old. I led hundreds of rides for Rapha across the Northeast in my career. Never in my life have I spent 30 minutes pushing one pedal stroke at a time devoting all my physical energy and every neuron of mental focus to keeping those cranks moving. If I stopped pedaling, I'd fall over and simply have no way of starting up again due to the steepness of the road. As I suffered one pedal stroke at a time I thought to myself, who's stupid idea was it to build a road here? And who's stupid idea was it to ride their loaded bike up this thing? The answer to the second question, was me. Under normal circumstances, I would get up out of the saddle on a hill this steep, but the bike was simply too heavy, and I knew my heart rate would drift too high to make it up the climb. After enough pedal strokes, and unwavering focus, I reached the top. No time to celebrate though, 40 miles and 5,000+ feet of gain left to go, and it wasn't getting any earlier.
The gravel road through the Green Mountain National Forest south towards Brandon, VT was loose and dusty and no easy feat. It was actually the loosest gravel I encountered on the trip, and despite it being a false flat, it took a ton of effort and focus. I felt that old familiar feeling of the bonk beginning to set in. You can feel the energy draining out through your pores, develop a bit of a cold sweat, and know if you don't eat something immediately, you'll likely pass out. On the side of the road I pulled off and downed a few fig bars and the surviving gummies from my bear bag. After a quick pit stop in a town called Forest Dale, I headed up the longest climb of the journey: Brandon Gap. 5 miles of freshly paved tarmac at 5% was a welcome and pleasant ascent in contrast to what I had endured prior, and I was feeling strong.
I breezed past some hikers at the top of the climb crossing on the AT (Appalachian Trail) and conquered a few more punchy gravel hills to my campground for the evening: Chittenden Brook Campground in the Green Mountain National Forest. For the first time on my trip, I was surrounded by humans at a campground, with their packed cars, towers of chopped firewood, and enough beer to supply a 7-Eleven. My neighbors looked a bit freaked out as I walked around with my folding saw hauling 20-foot logs of downed branches back to my fire pit. This was actually the first time I got to use the saw and I was nervous and excited to make a huge fire. I have historically been very weak at lighting fires, but was determined to make it happen. After collecting a significant amount of wood of all sizes and slicing through a 20-foot branch, a foundation came together. Fanning the small flame with a repurposed cutting board and adding more and more kindling, the heat began to emanate and the flame grew. Once the two base logs caught, I knew I was in business and stacked up the sexiest log cabin fire this bikepacker has ever seen, but I'm biased. Night 3 was exactly the relaxing, stress-free break I needed, and I had a few beers from Forest Dale to celebrate the day's accomplishments.
DAY 4 - CHITTENDEN BROOK CAMPGROUND TO LONDONDERRY
At 9:00am, the 70-mile spin South through the Green Mountain National Forest began. The weather radar was blotched with rain all over the place. After burning around 15,000 calories over the previous three days, I woke up starving, but I had to keep moving to beat the storm. A quick stop at McDonald's in Rutland, VT for some fries did the trick. I was determined to maintain a relaxed pace, stay dry, and make it back to Londonderry before nightfall. 
Only close to base, with 6 miles away from Londonderry, I decided to take a chance and stop again. I would not let the incoming storm sabotage the original plan to stop at the Vermont Country Store in Weston, VT for a maple swirl ice cream and some lemonade. As I sat on the bench eating my ice cream, I looked up at the sky and noticed the massive thunder cloud looming overhead. With only 6 miles to go. I crushed the ice cream and got back on the rig to finish this thing. Somehow I was feeling a lot of energy in the legs, and it was enough to get me around the thunder cloud and catch just a light sprinkle of rain before arriving in Londonderry around 7:00pm with 267 miles and nearly 30,000 feet of elevation gain in my legs.
Preheading
SUMMARY - AFTER THE PAIN SUBSIDED
If you're still reading this which most of you probably aren't, you might be thinking that a lot of weird things happened off the bike and a lot of suffering went down on the bike. You're not wrong. But after entering the sport at the age of 13, and riding for a living throughout the years, bikepacking helped me discover a new way to connect with the bike. Not having a ton of camping experience added to the fun and challenge to improve my skills. If you're in for some new adventures, and don't mind venturing out of your comfort zone, I highly recommend trying it for yourself. I'm always happy to chat about my gear, setup, strategies, hits & misses, so don't be a stranger.
My kit of choice for this ride was Isadore Base layer, Isadore Classic Jersey, and Isadore Signature Bibs. I rolled on HiFi wheels, and used my favorite new Restrap Saddle Bag to carry my equipment. Special thanks to Lisa at the Vermont State Parks Department.
Cycling Up The Green Mountains