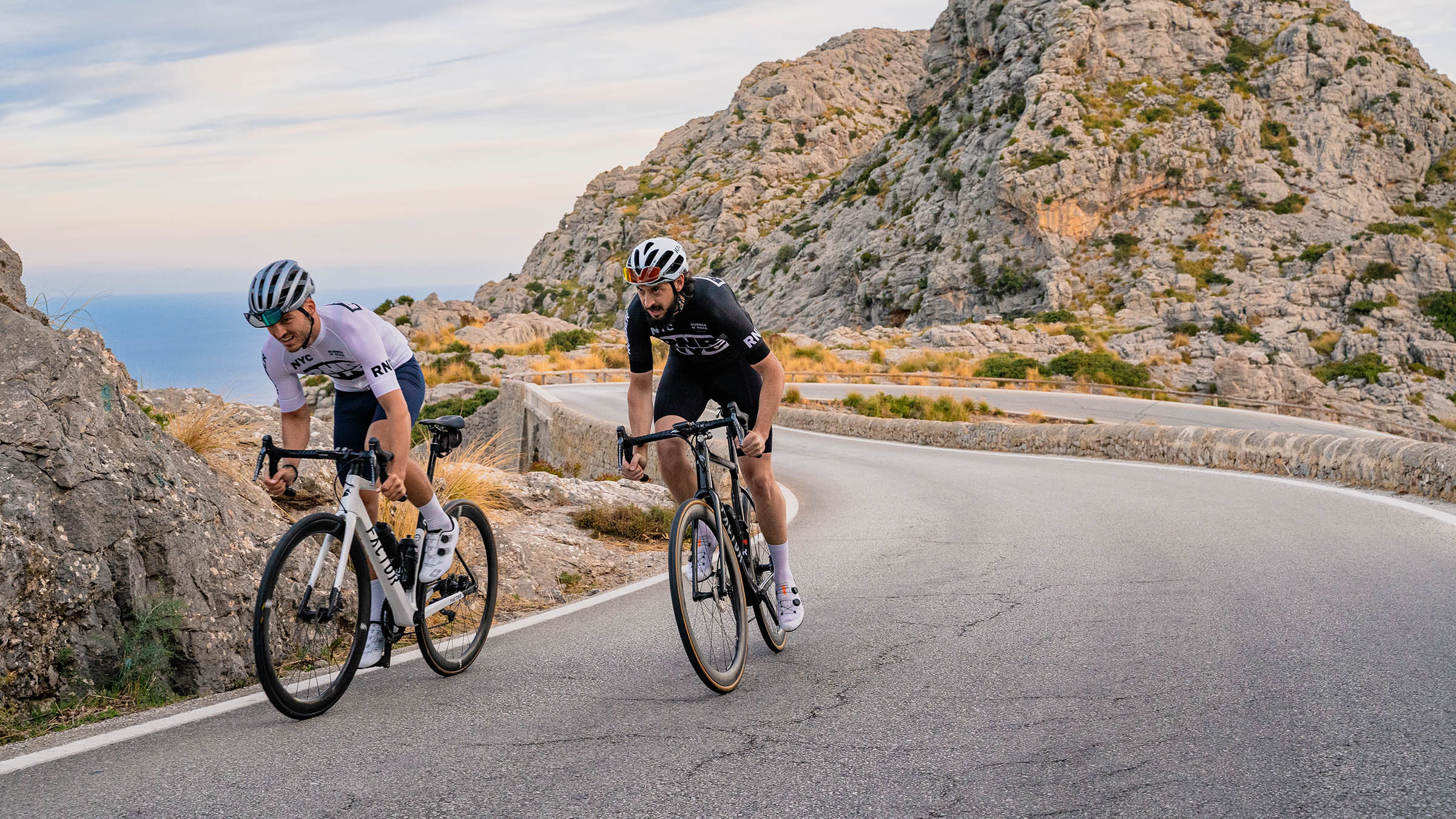 RACE READY
RNRNYC™ is a RUBBER N' ROAD creative platform dedicated to exploring NYC's bold aesthetics, visual culture and lifestyle through best-in-class race-ready cycling apparel.
The line is defined by bold graphics, big attitude and lightweight technical garments. Designed in NYC, Made in Italy.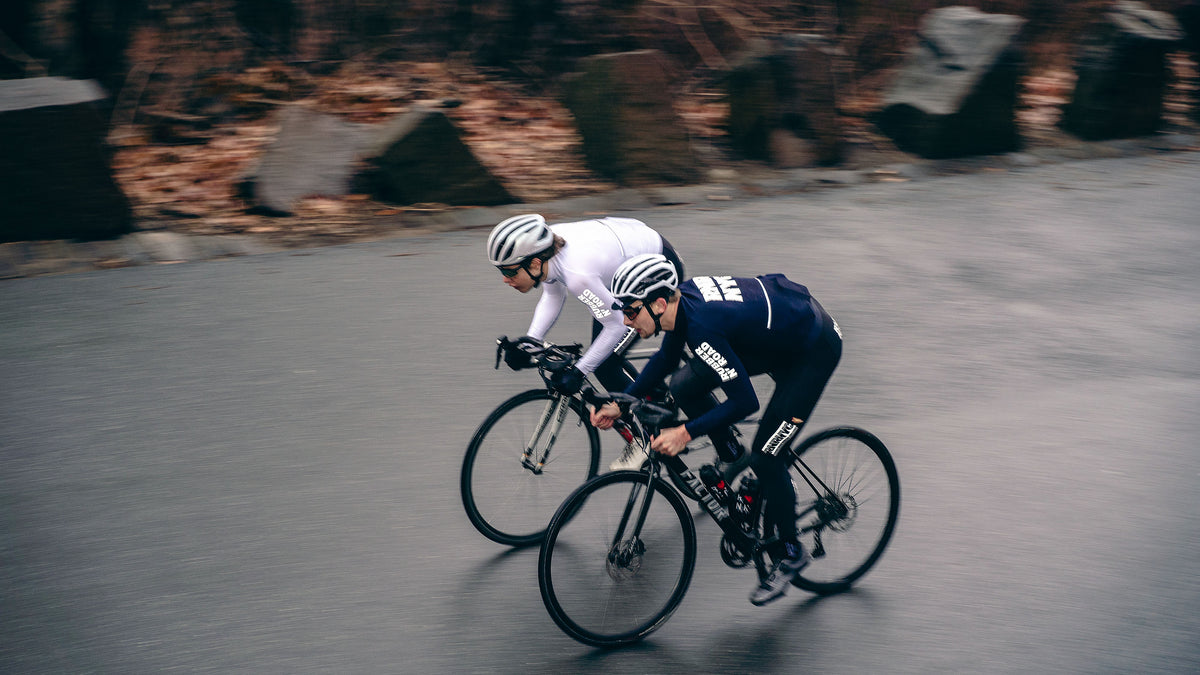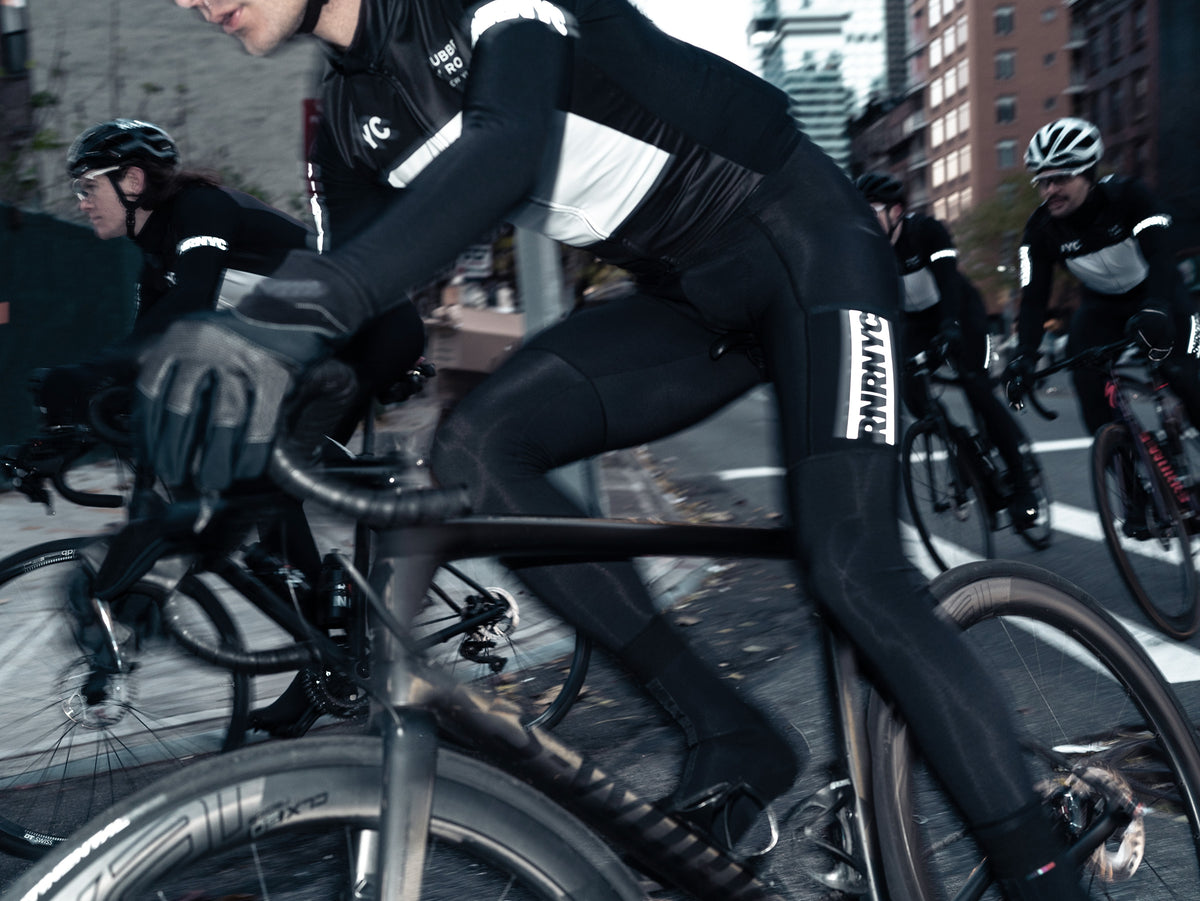 MODE PUSH
The RNRNYC™ on-bike collection is designed in the RUBBER N' ROAD Manhattan studio and is manufactured in Italy utilizing lightweight custom-knitted and woven technical fabrics that optimize performance, breathability, reflectivity and aerodynamics.
Each piece is inspired by a specific riding experience, be it our annual Summer Solstice challenge or the Bear Mountain Classic Road Race. The elements within the collection are engineered to keep you comfortable and confident during high intensity efforts.
IN THE BREAK
RNRNYC™ cycling apparel features our RACE+ fit that is ergonomically designed to form fit and act as a second skin. This approach optimizes aerodynamics and performance for hard efforts during intense training and racing days alike.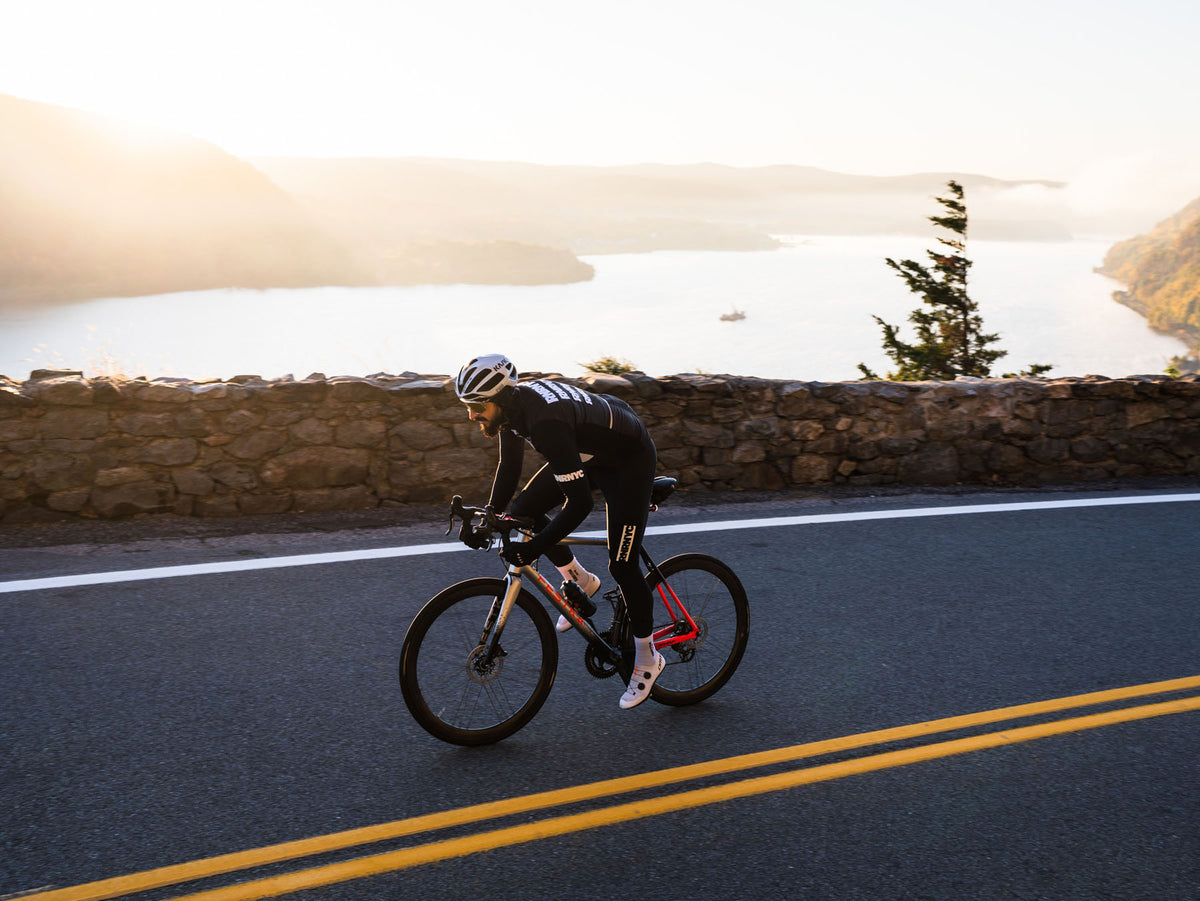 Your cart (
0

)

||title|| was added to your cart.

||count|| items were added to your cart.