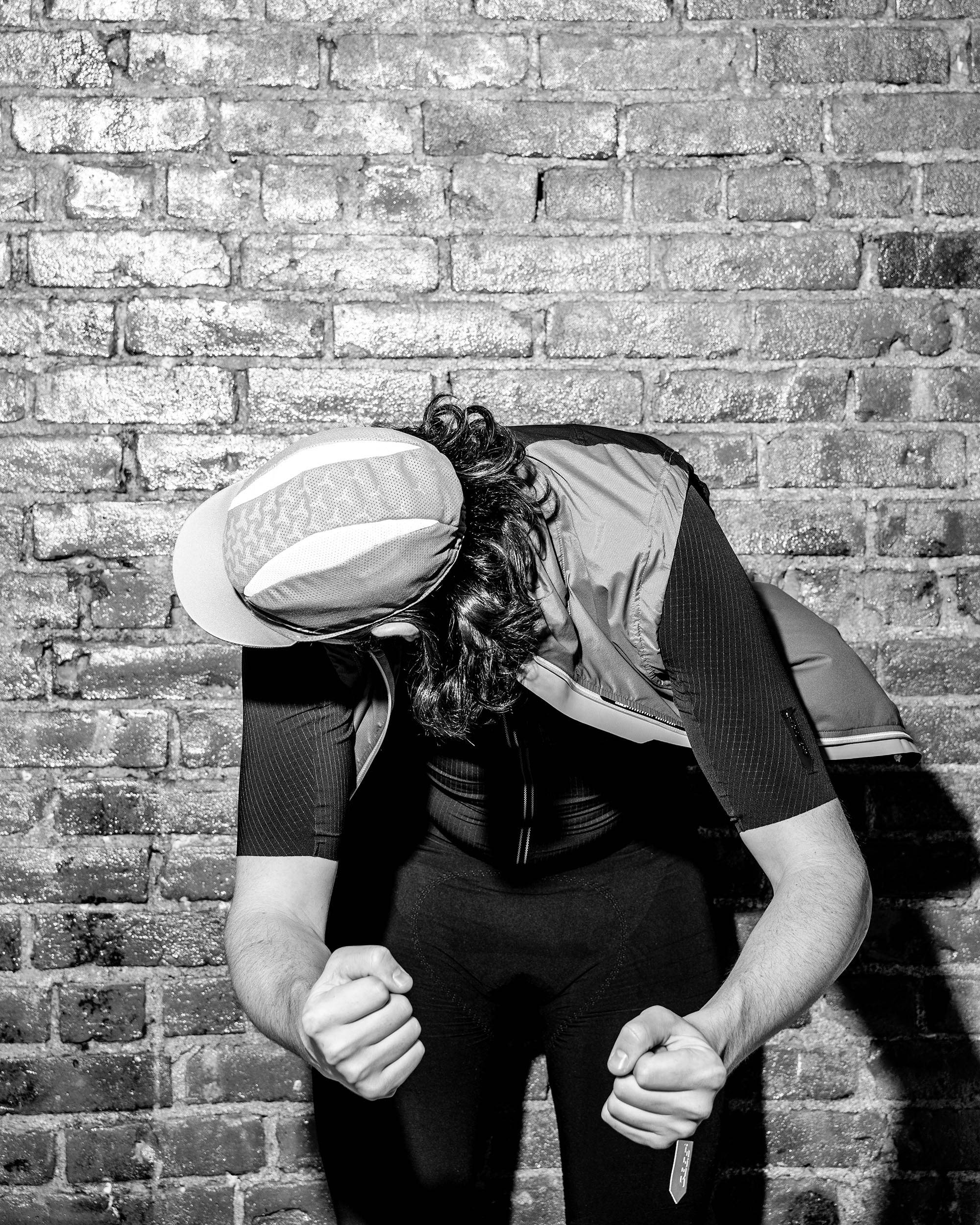 VEST SEASON IS
THE BEST SEASON

A cycling vest is used to regulate the cyclist's core temperature under changing riding conditions. It is critical for comfort and cycling performance. Therefore, owning the right cycling vest can make or break your riding season during Spring, Fall, and Winter.
Cycling vests come in different forms and types to best fit specific riding styles and seasonal conditions. Some cycling vests act as minimal wind breakers across your chest. These lightweight cycling vests keep your chest warm while maintaining maximum breathability. The best cycling vests in this category often feature a mesh back and are extremely foldable & packable. They are perfect for early Fall and late Spring riding.
Waterproof and windproof cycling vests are made to be used as protective layers in harsh conditions and are usually made of the same material front and back. These vests provide complete protection for your core and back from wind and rain, but at the expense of breathability. Therefore, they perform best at milder temperatures.
Insulated thermal cycling vests are designed to keep you warm at near-freezing temperatures, while allowing more flexibility and breathability than full cycling jackets. They are especially suitable for changing terrain and climate conditions.
Wind gusts, dropping temperatures, occasional rain showers, damp conditions, and road spray are just some of the elements that the best cycling vests can protect you from.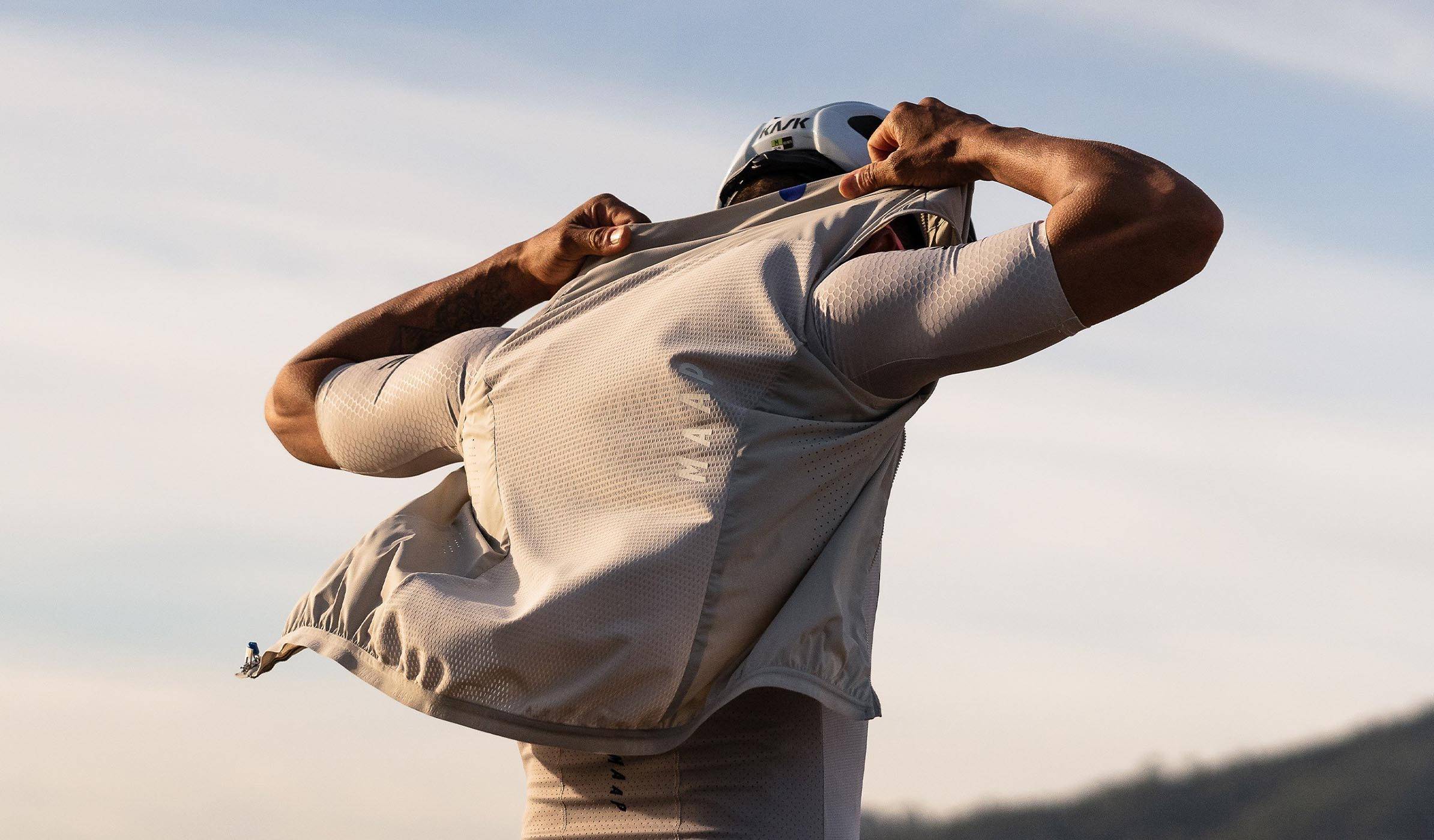 HOW TO CHOOSE THE BEST CYCLING VEST
Cycling in its very nature is a challenging sport. Combine that with inclement weather conditions and your riding experience can become that much more challenging. These seemingly lightweight and unsubstantial garments can provide extensive protection against all of nature's elements. Cycling vests must protect the rider from heavy wind gusts, at times hitting it at over 20mph from front and sides. They must provide ample breathability. They should protect from the rain and elements and should increase the cyslist's visibility.
For Fall and Spring riding in dry environments, we recommend opting for versatility and choosing a bike vest made of ultralight materials, with plenty of ventilation. Mesh back and extra breathable side panels, alongside carefully constructed laser-cut ventilation holes - these are design elements to look for in your versatile cycling vest. Ultimately, these vests are essential to enjoying cycling during Spring and Fall riding. You'll want to ensure that they're flexible and breathable enough to use even in the mid 60s on days that might not be very cold, but when the wind chill can still be challenging to cope with on the bike.
When riding in damp weather, or under the threat of a potential shower, we recommend a breathable cycling vest that utilizes advanced water-resistant fabrics. MAAP's Prime Stow Vest for example features a Polartec Neoshell technology, where Isadore's Medio Vest offers its own waterproof membrane material. Q36.5's take on a waterproof vest-like protective layer is quite different. The brand offers a "Bat-Shell", featuring the exact technical materials used in the most advanced cycling rain jackets, but in a short sleeve, stowable format.
For deep winter insulated cycling vests, the two main material choices are: Windproof fleece-brushed fabrics (like in Q36.5's L1 Essential Vest), or a more advanced high-density stretch fabric with a knitted blend of micropolyester attached to it (as seen in Q36.5's Adventure Insulation Vest). The first option is usually better for keeping the vest as small & lightweight as possible, while the latter often works as a thermo-regulating cycling vest.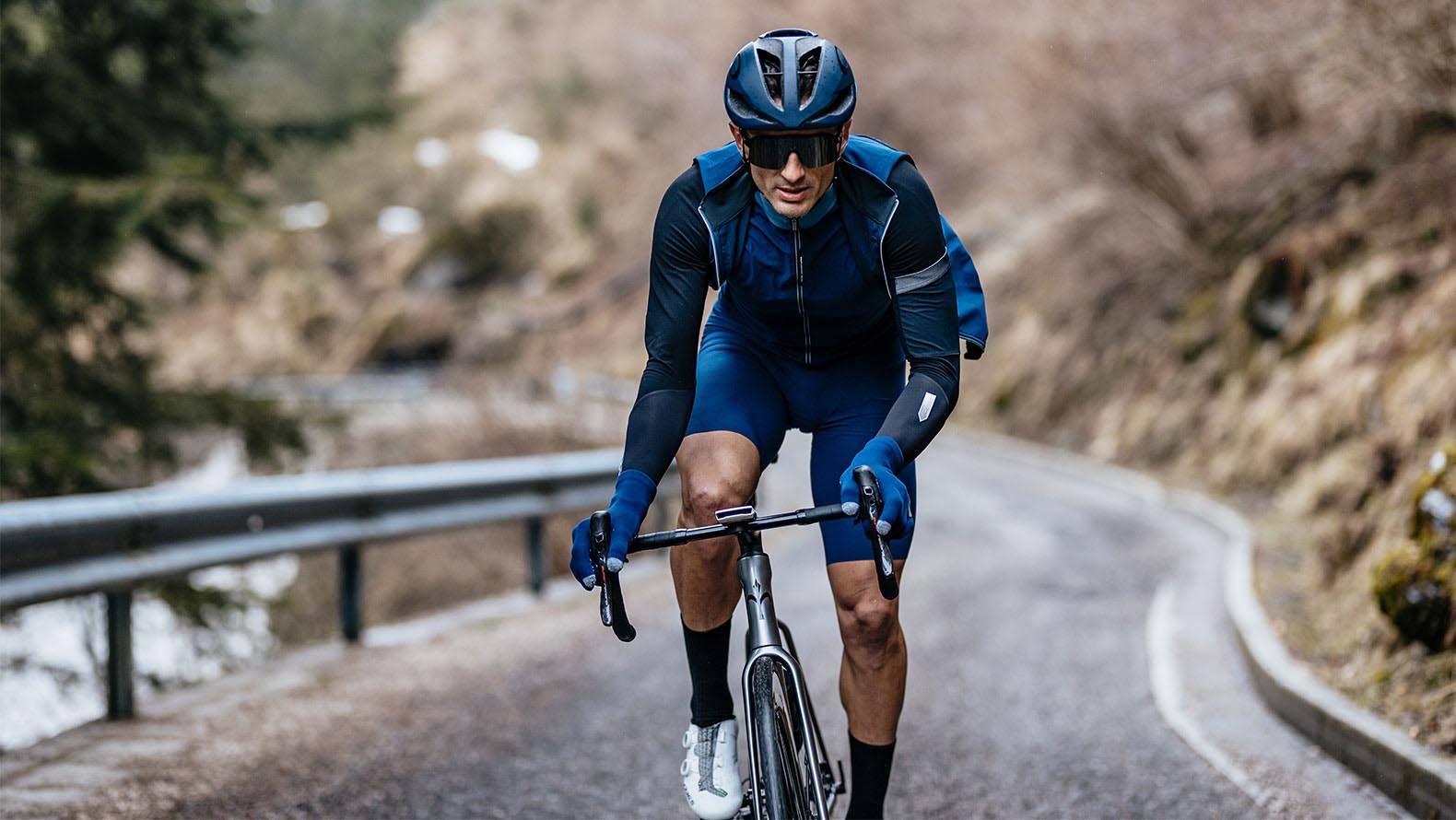 HOW SHOULD A CYCLING VEST FIT?
A cycling vest should fit firmly in place. The last thing you'd want to be wearing on your ride is a cycling vest that's too big. It will quickly start flapping, producing horrible noise, slowing you down on the bike, and allowing cold air to come in through the gaps. When choosing your size, it's recommended to stick close to the size of your jersey from the same brand. In most high-quality brands there should be a consistency between cycling jersey and cycling vest sizing. The right size vest should allow you to breath and move comfortably when in riding position, without feeling baggy or having too many folds in the front.
SHOULD A CYCLING VEST HAVE POCKETS?
When it comes to lightweight, foldable vests, our preference is always to go as light and as packable as possible. Pockets aren't only unnecessary for these, but only makes them bulkier and less sturdy. In fact, the point of an ultralight windbreaker vest is that you can easily take it on or off and stow it in your cycling jersey's pocket. Starting to move your items between the jersey and vest every time you take it on and off is simply overkill. In addition, these vests are usually easy to reach through.
Insulated thermal cycling vests are heavier and bulkier. They are typically used exclusively in the cold, and therefore are rarely stowed away. They are meant to function as a top layer all day long, when pockets become crucial. Our recommendation here is always to select a vest with pockets.
Some vests are merging the best of both worlds, offering bulk-less construction with easy access to your native jersey pockets. A great example is Q36.5's L1 Essential Vest. The downside of these vests is reduced waterproofing compared to more insulated vests, and increased size relatively to super lightweight vests.
ULTRA LIGHTWEIGHT CYCLING VESTS
Temperature rating: 50°F – 65ºF
MAAP Draft Team Vest
MAAP's Draft Team Vest is a state-of-the-art ultralightweight and super packable cycling vest. The vest features a windproof and water-resistant front, made of extremely lightweight fabric. The side panels and shoulders feature a laser-cut ventilation pattern for supreme breathability. On the back, a next generation mesh fabric offers both outstanding breathability and a snug fit. The reflective graphics aid with increased visibility on the road, and the double front zipper maximizes temperature regulation potential and jersey pocket access. The fit of this vest is a second skin, and it's available in a variety of colors.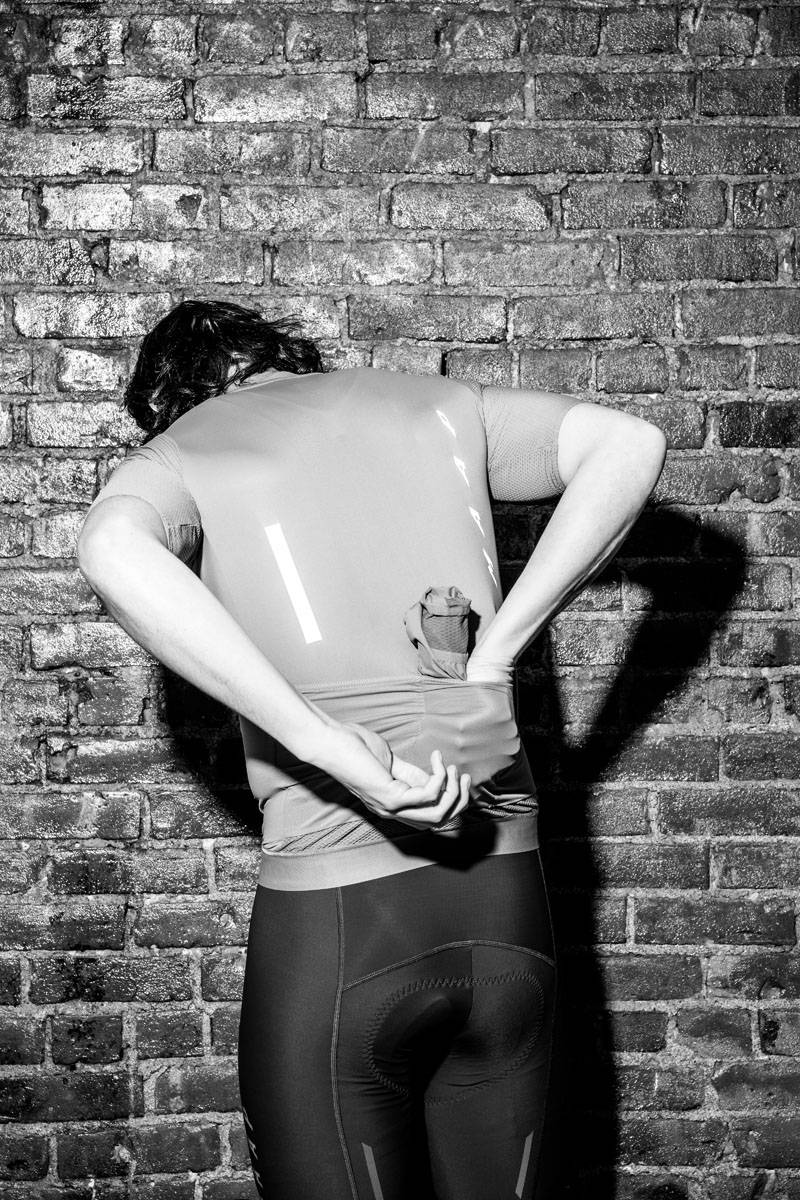 Q36.5 Air Lightweight Vest
At 69 grams, Q36.5's Air Vest 69g offers an incredible performance for its size. Extremely compact and low volume, this water repellent vest features an especially comfortable fit due to its stretchable magic woven fabric. The mesh back is more abrasion resistant when compared to vests from other brands we've tested. On the lower back the Air Vest, unlike other mesh-backed vests, there is an additional section of the magic woven stretch fabric to ensure maximum durability and easy packability.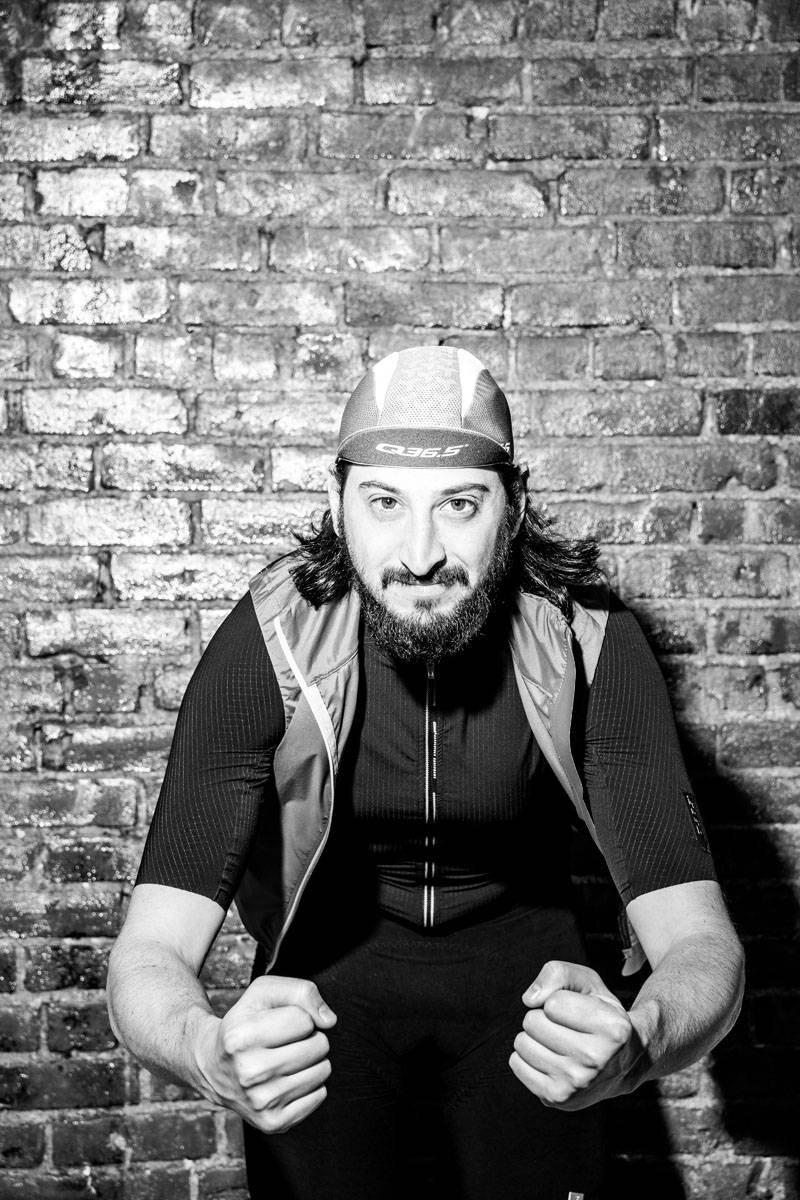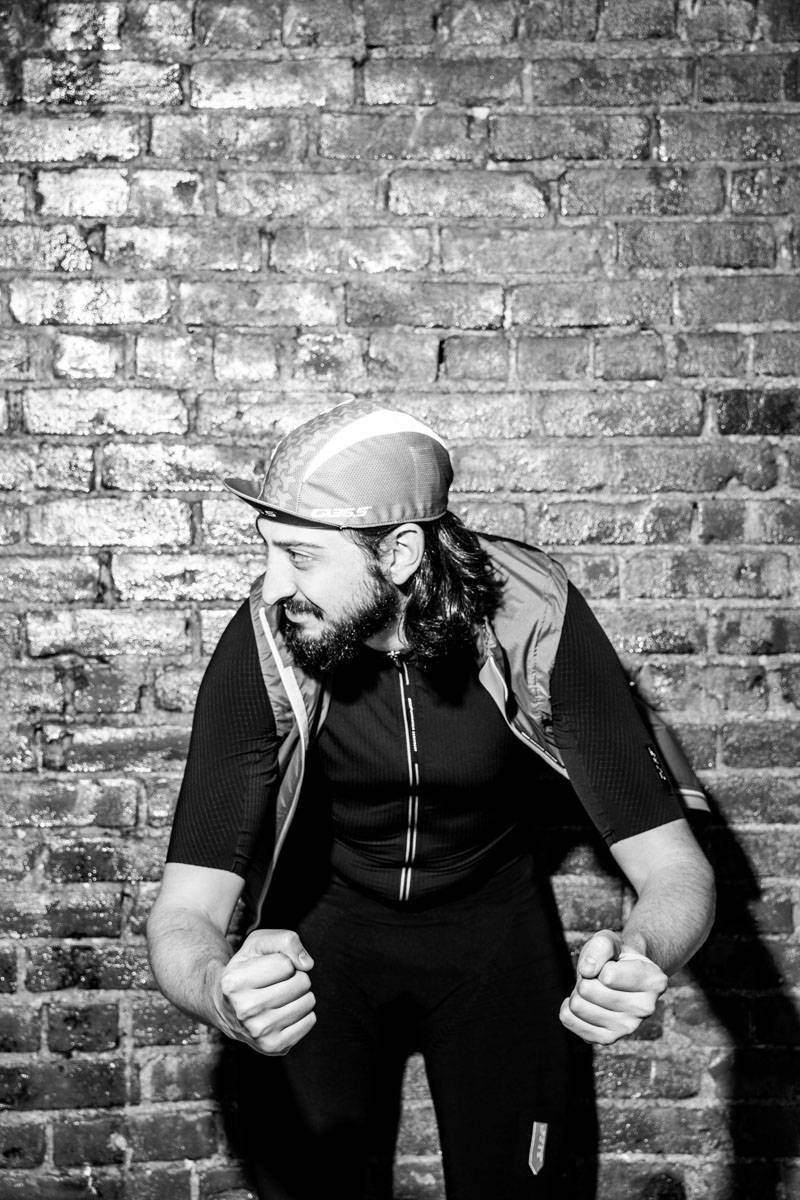 Isadore Alternative Essential Gilet
Made completely from recycled plastics, the Isadore Alternative Essential Vest features high-vis panels for increased safety, mesh back, and a relaxed fit. This mesh cycling vest offers less compression than the other vests mentioned here, and it only comes in one color. While still packable, the recycled and reflective materials used in this vest make it slightly more robust than the others.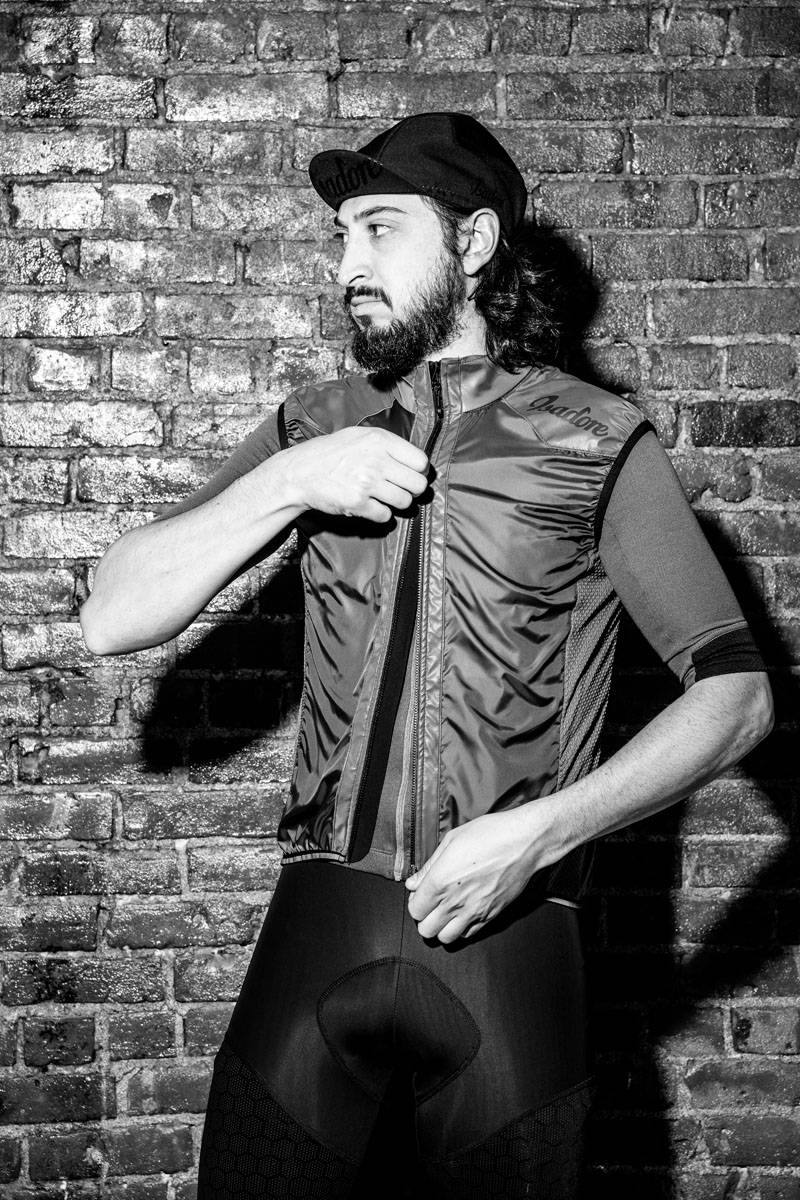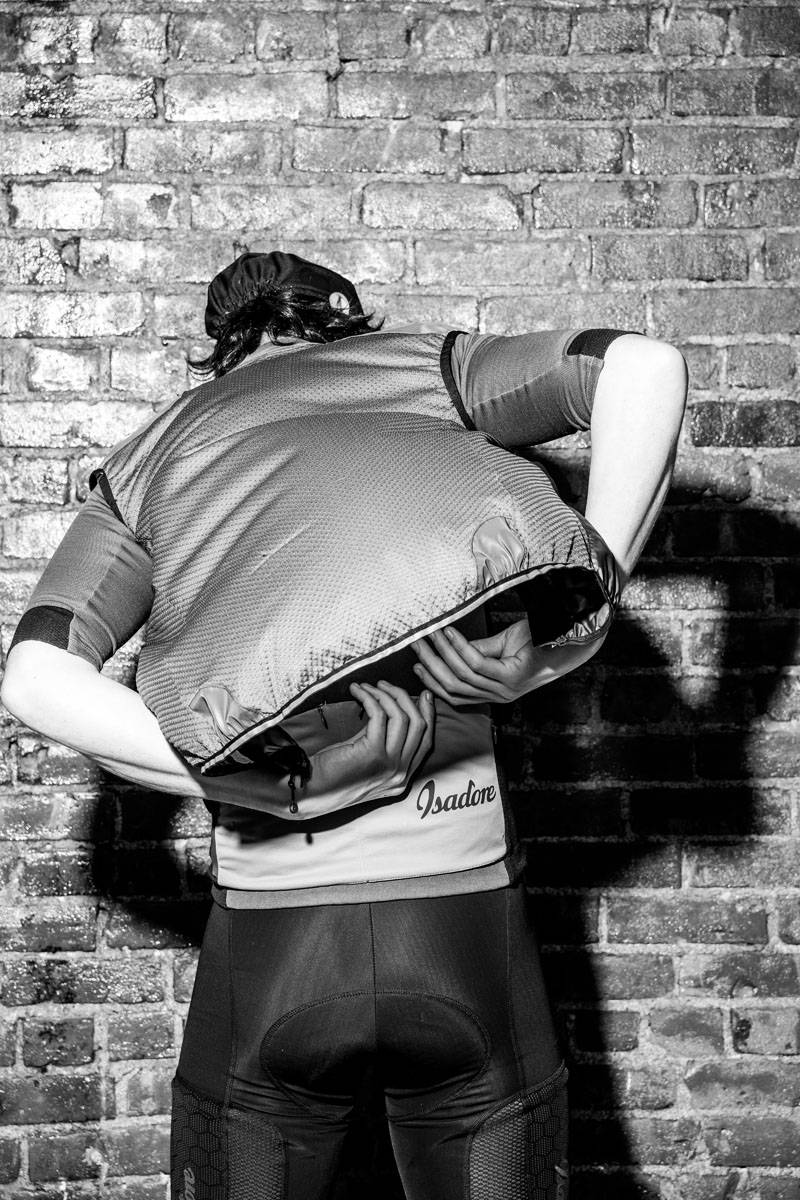 Isadore Echelon Wind Vest
The Isadore Echelon Vest features an advanced Schoeller Swiss-made three-layer membrane fabric and a race cut fit. Extremely wind-resistant front panel and stretchy mesh fabric on the back offer ample comfort in changing riding conditions.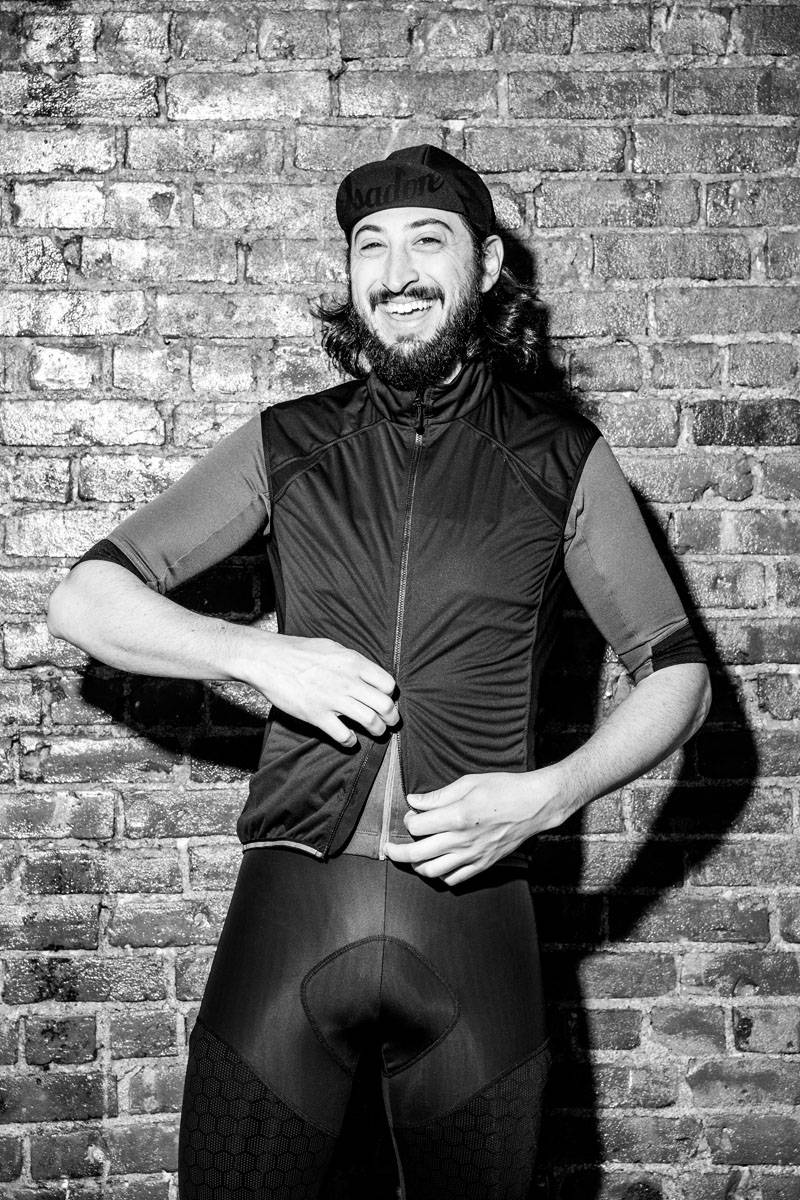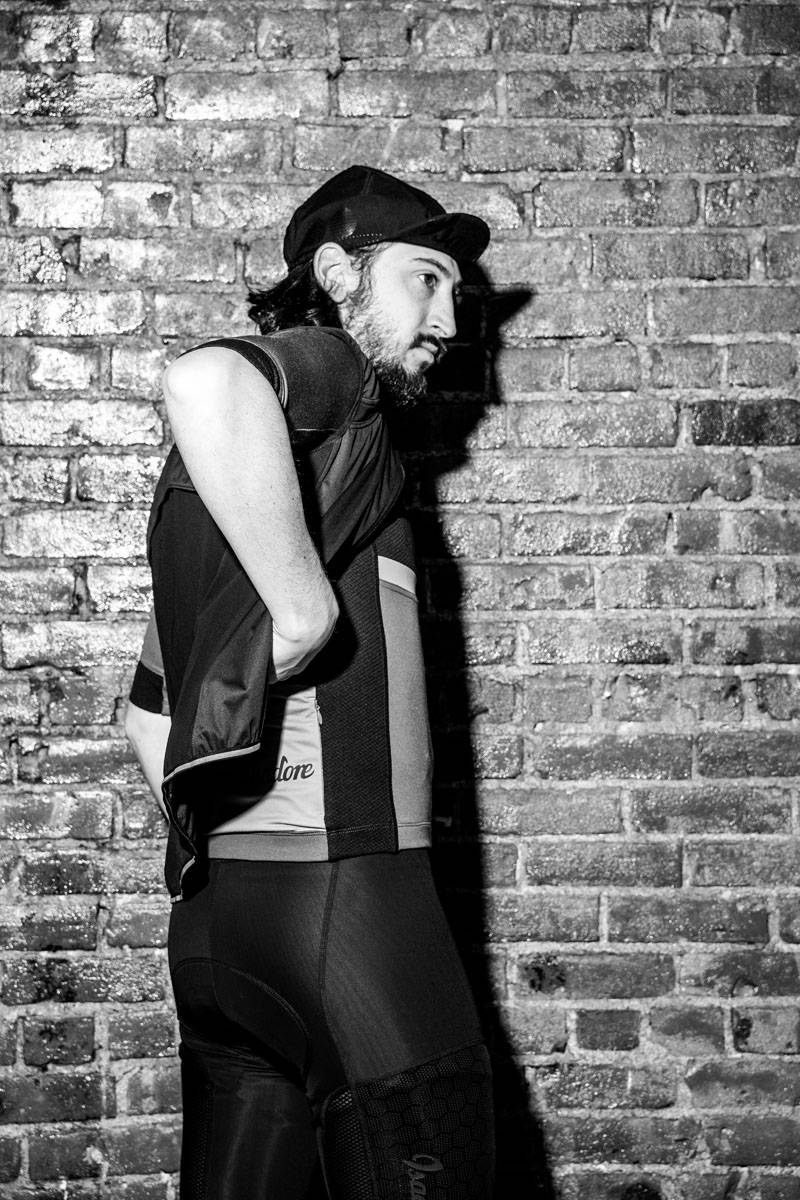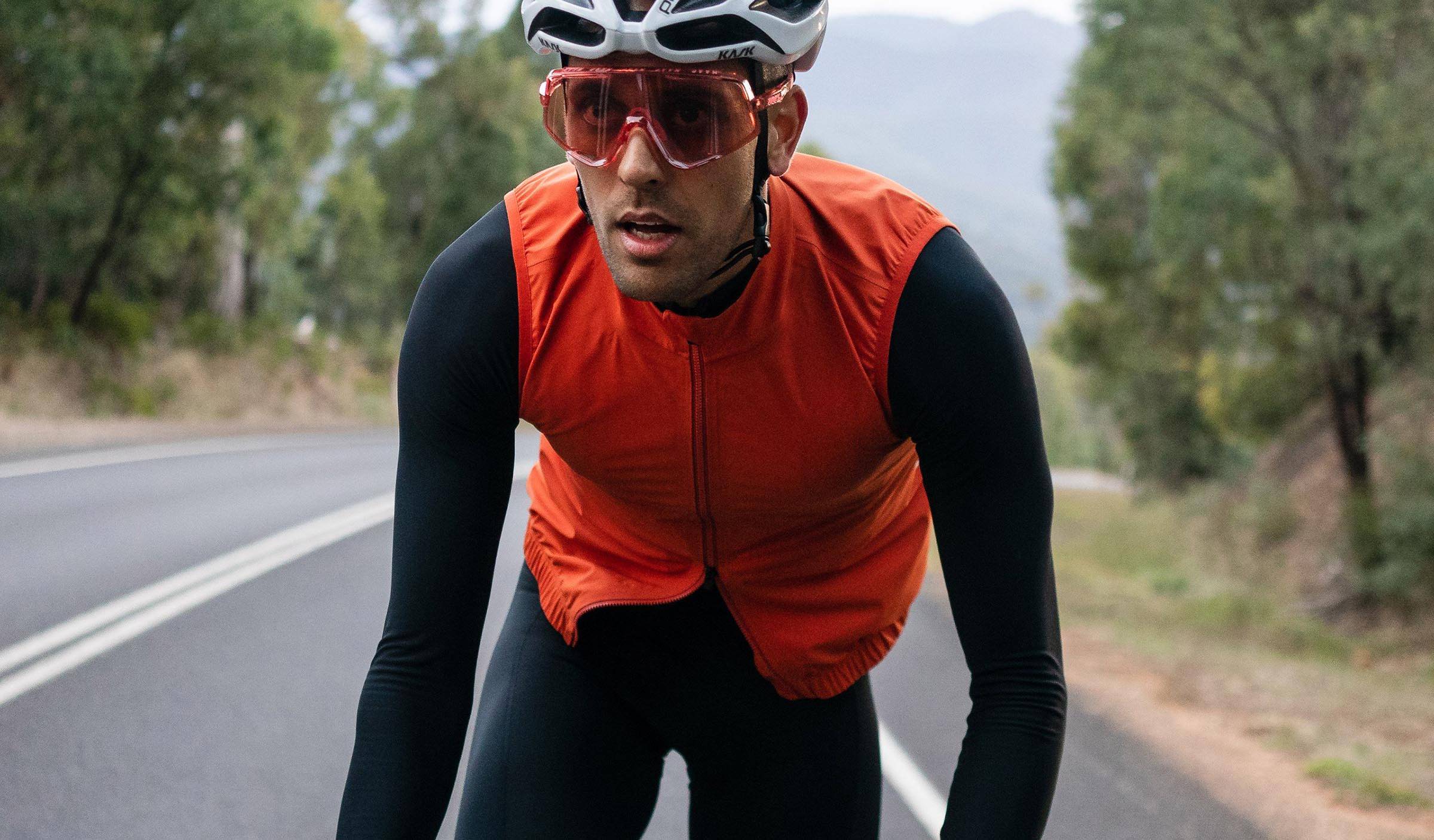 WATERPROOF CYCLING VESTS
Temperature rating: 45°F – 60ºF
MAAP Prime Stow Vest 
This totally waterproof and windproof cycling vest is ready for the harshest conditions. The MAAP Prime Stow Vest features a well-proven Polartec Neoshell technical fabric in a race-cut design. This vest maintains a small size for its exceptionally high performance. Double zipper in the front allows for additional ventilation and easy access to your jersey's pockets. One zipper pocket on the back right allows a safe and dry space for your most valuable items. Internal taped seems throughout increase waterproofing.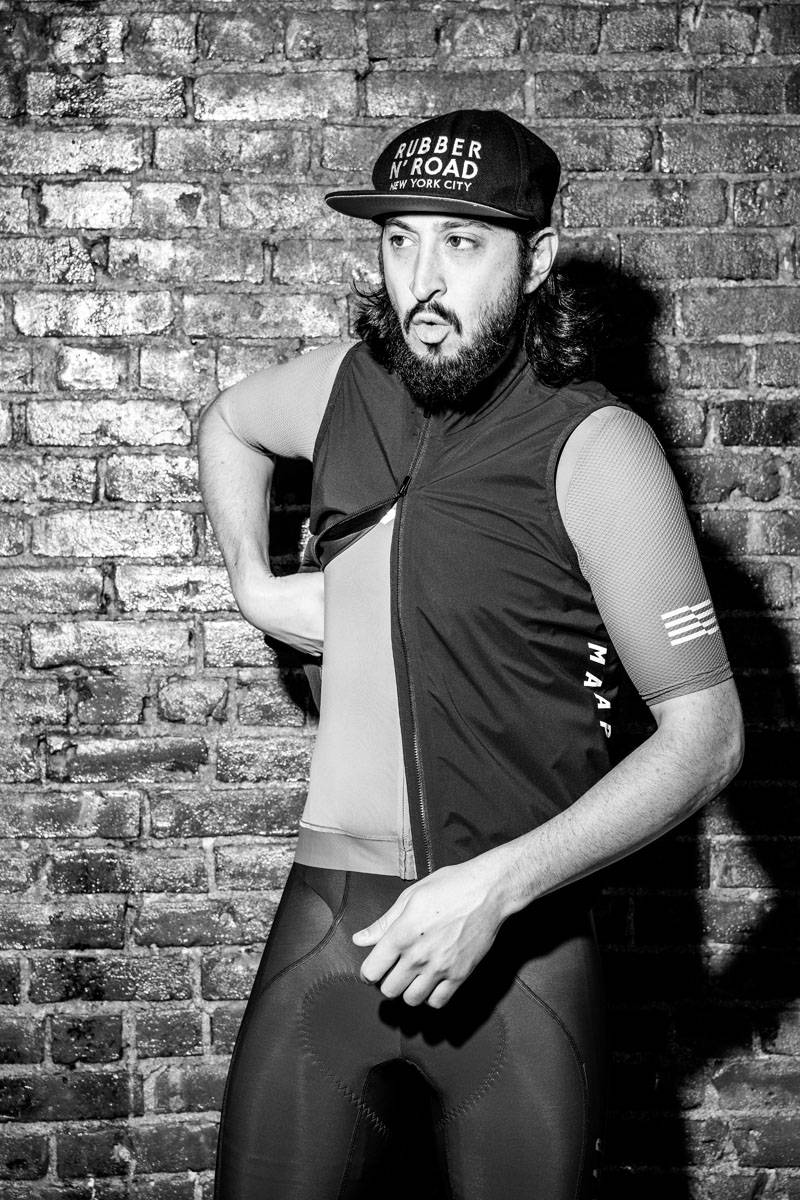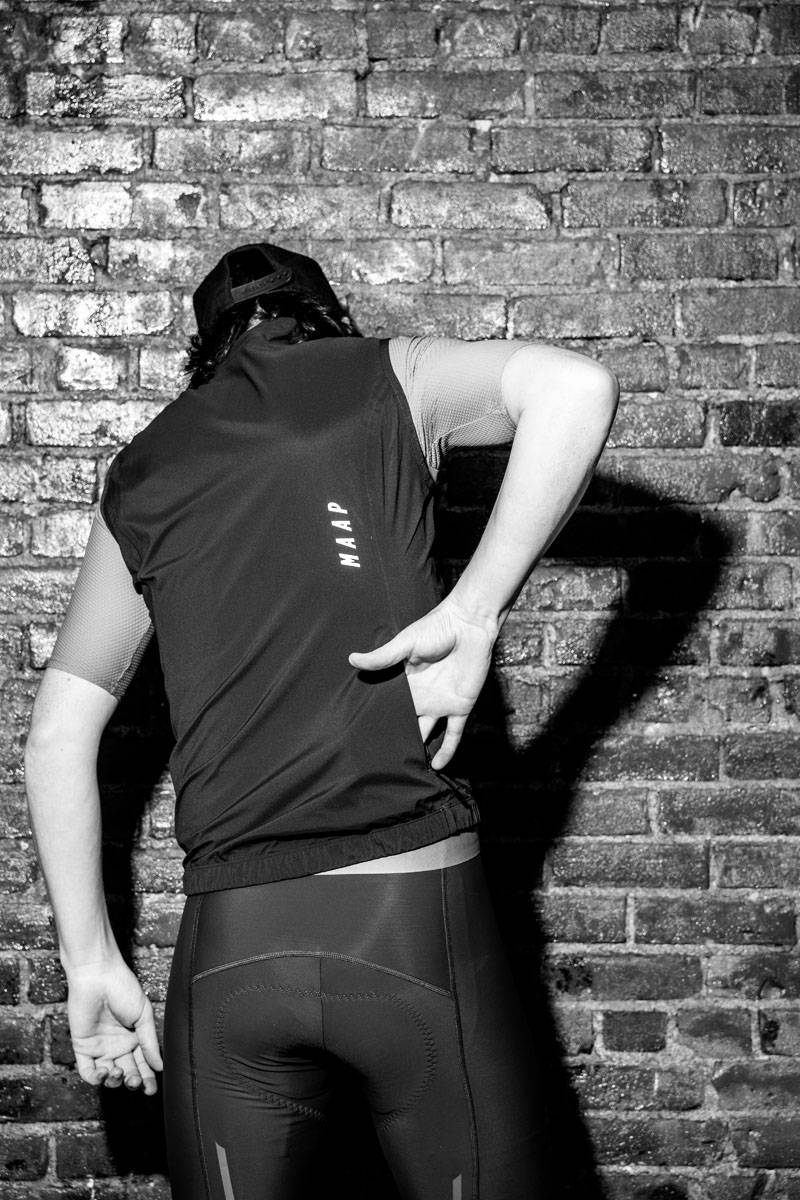 Q36.5 L1 Essential Vest
The Q36.5 L1 Essential Vest challenges the boundaries between wind & waterproof cycling vests, and thermal vests. It's made of extremely dense fleece fabric that can offer a large degree of wind and water resistance without a membrane panel. This leads to a warmer, yet more breathable cycling vest.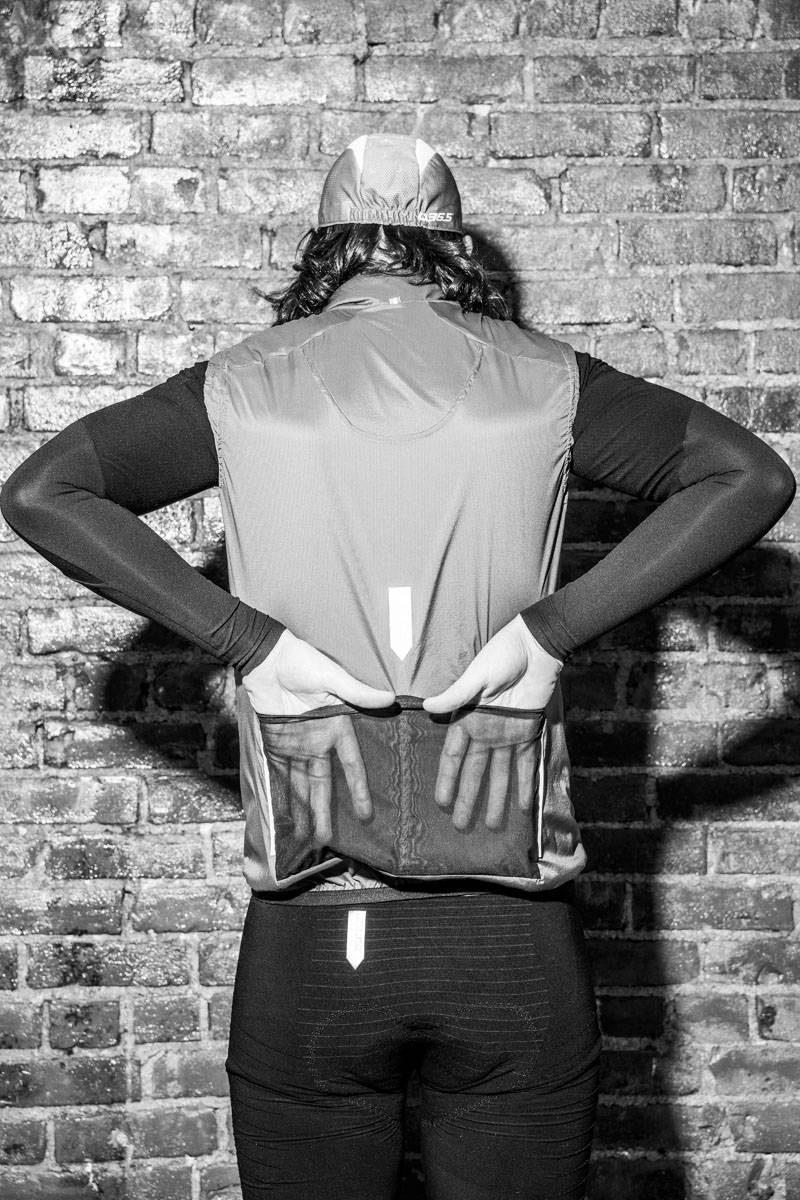 Isadore Medio Membrane Gilet
This vest offers superior waterproof and windproof properties, at the expense of more rigid materials. The Isadore Medio Membrane Gilet features a slightly longer fit, for increased protection from road spray. The garment itself is also reflective for increased safety.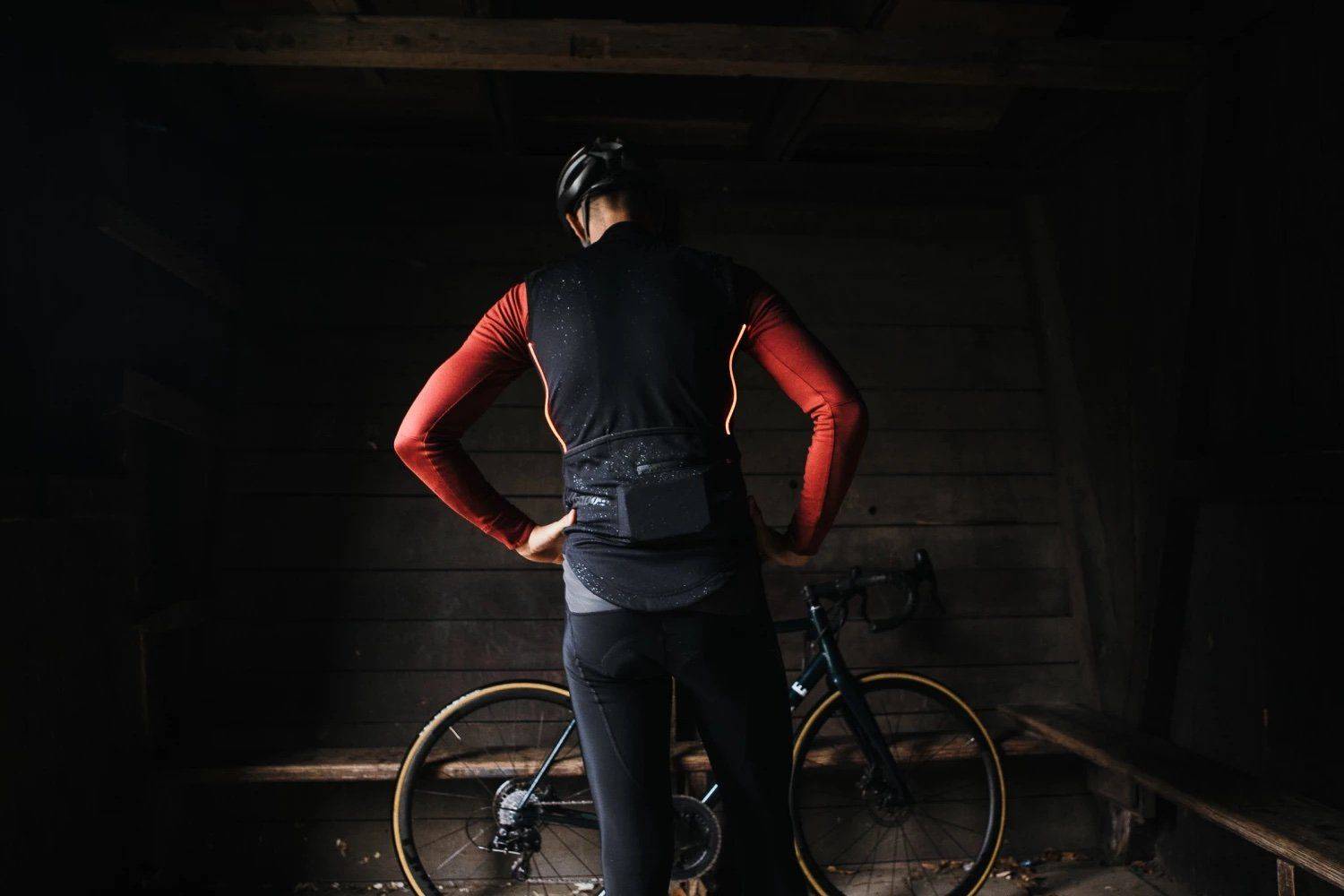 INSULATED THERMAL CYCLING VESTS
Temperature rating: 35°F – 50ºF
Q36.5 Adventure Insulation Vest
Offering ample warmth in a low weight and low volume package, the Q36.5 Adventure Insulation Vest is a winter lifesaver for adventure riding. This insulated cycling vest feels like magic on the bike. The magic woven stretch fabric insulated the rider from the environment, while the micro polyester clouds that are attached to the fabric provides incredible warmth without sacrificing breathability and air circulation. The vest features mesh pockets, high hermetic collar, and a stunning elegant look.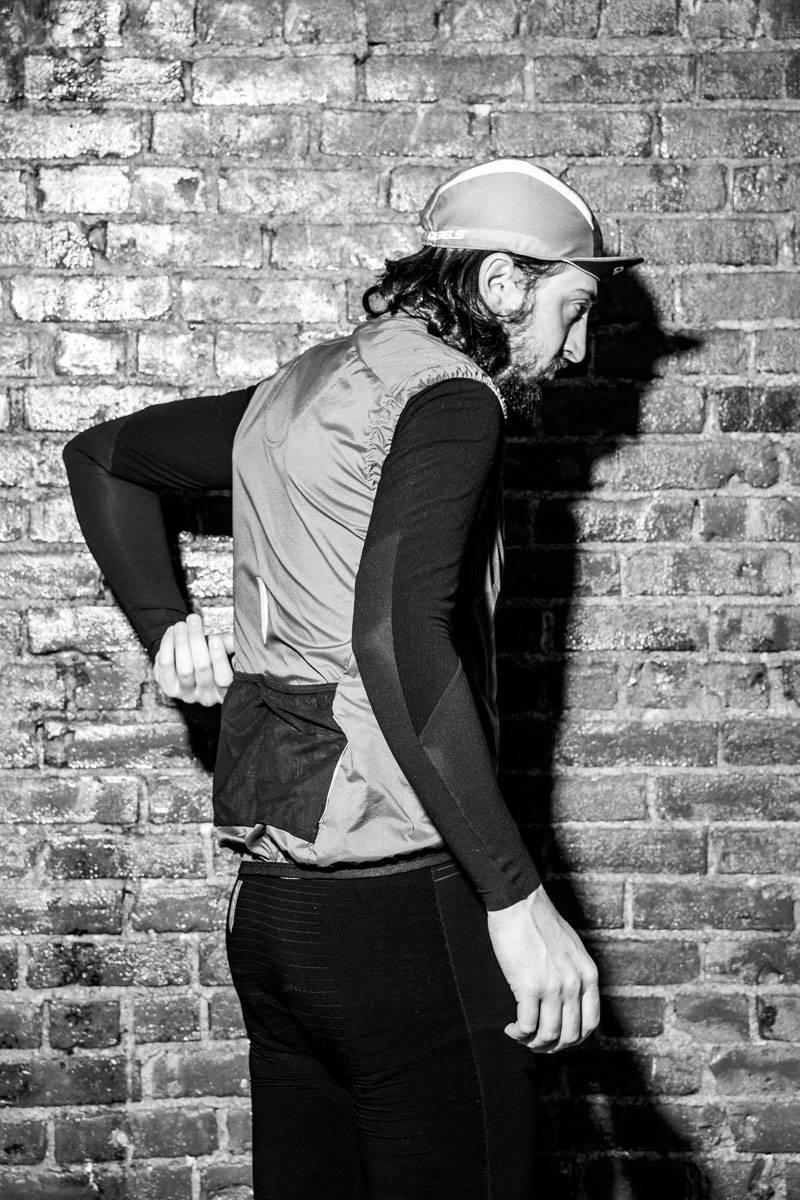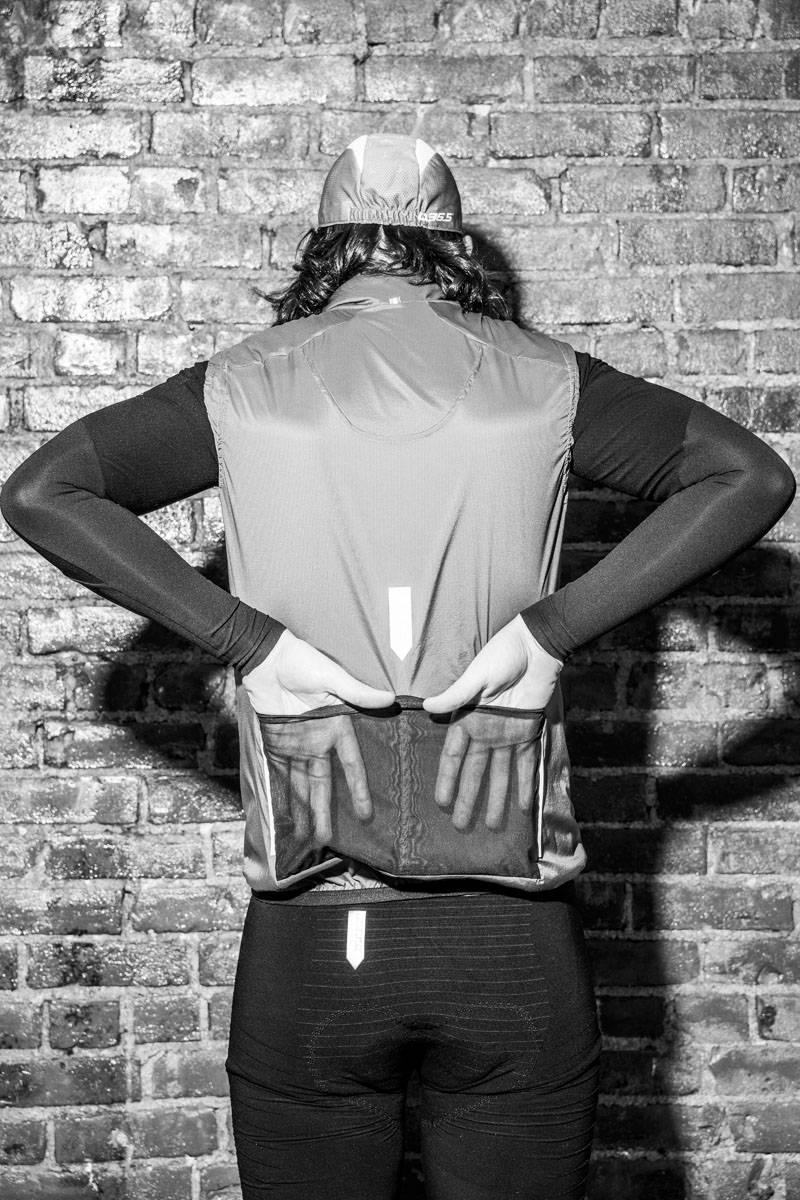 Isadore Merino Membrane Softshell Vest x OSRAM
Unique in every way, this merino wool cycling vest is making use of this fine fabric to provide ample warmth and thermal regulation throughout the interior lining. Outside, a wind and water-resistant fabric is topped with active LED lighting for extreme visibility at night. This vest is like no other, featuring cutting edge technologies at every intersection. Two back pockets are available for stowing your equipment, and a foldable rain protector can be deployed to protect your back and rear from road spray, even under the worst riding conditions. Perfect for tempo rides during weekends in cold, wet or damp conditions with decreased visibility conditions. This vest is also a fantastic option for early morning or evening commutes and training rides alike in low-light conditions.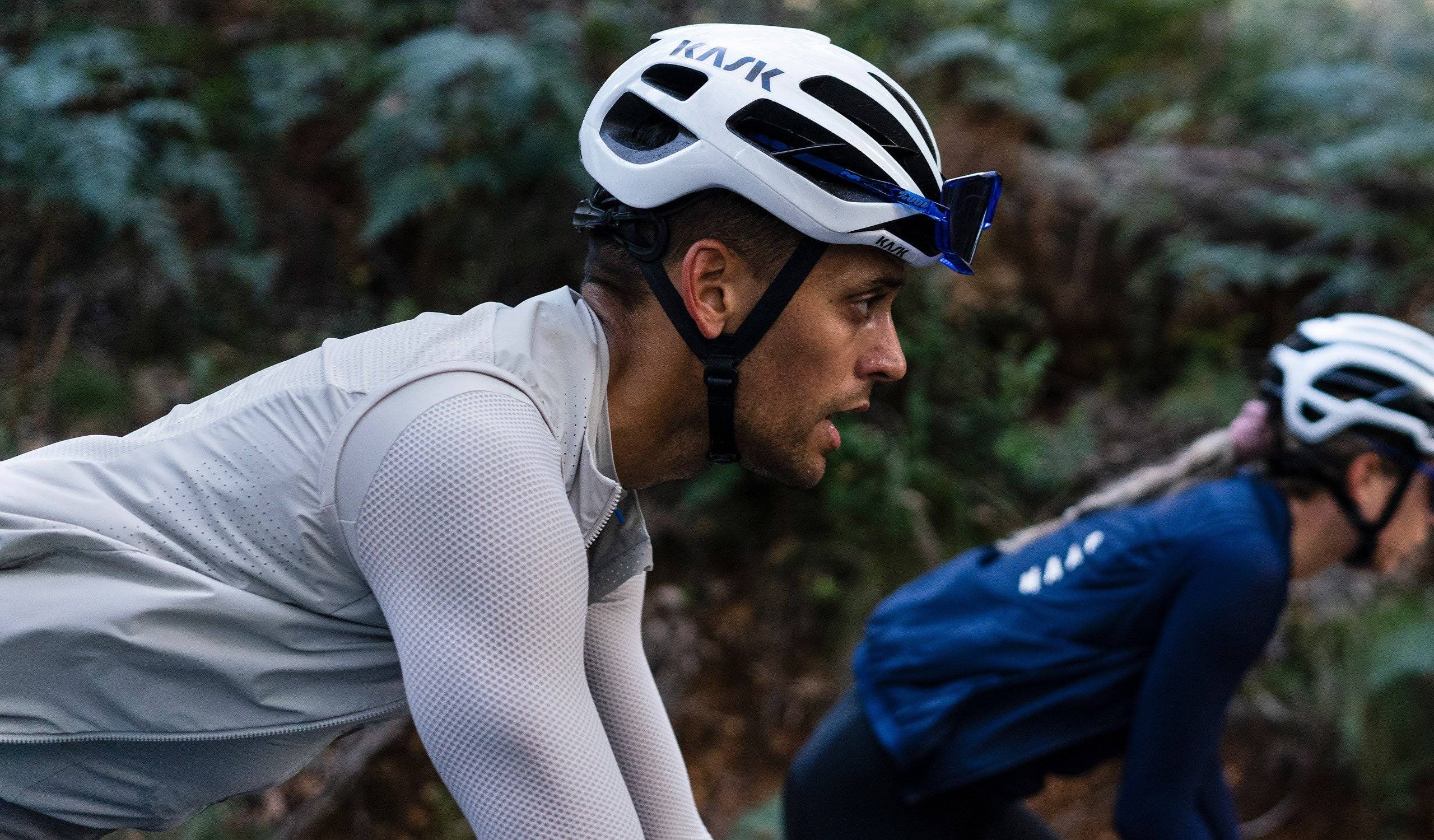 CYCLING VESTS ROUND-UP
So, which is the right cycling vest for you? It depends on your style of riding. If you only ride in dry and mild conditions during Spring and Fall, anywhere between upper 40's to mid 60's, then an ultralight cycling vest might be all that you need. If your riding extends to wet or damp conditions in various temperatures, then a completely waterproof vest is an excellent option. If you like to continue riding deep into winter, when temperatures are at or around freezing point, a thermal insulated vest can be your best friend. It can offer similar core temperature stability to a full cycling jacket, but without the bulk and with an additional flexibility on longer climbs or when the sun comes out shining.